true
102
Fischer Ski Boots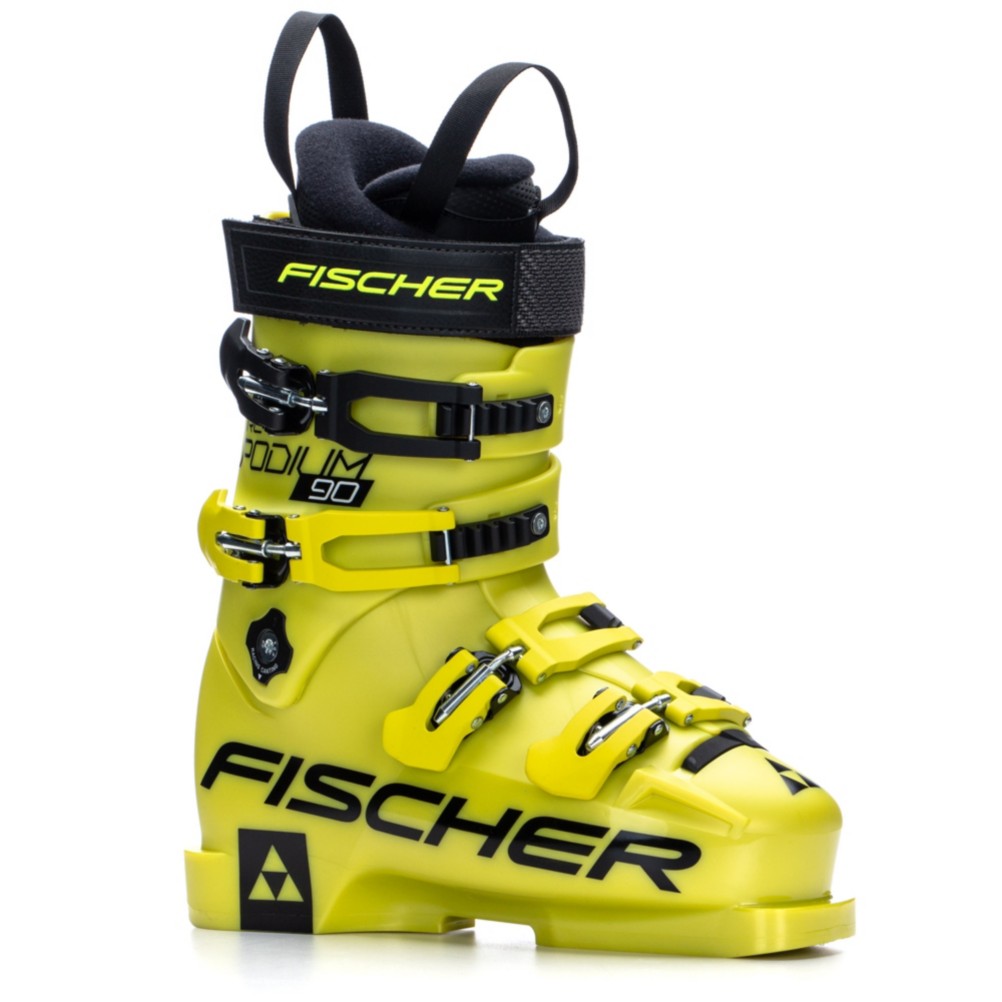 Ski Boot Shopping Tips
---
If you are in the market for new ski boots you have come to the right place; Skis.com is proud to offer a vast selection of boots for all types of skiers. From the beginner just starting out skiing to the advanced skiers slashing powder lines in the backcountry we are sure to stock skiing boots for all. In order to make it easier for our customers to shop our boot selection we offer several refinements on the left side of the page. Here you can narrow the boots sections to be shown only boots that are going to work best for you.
Shop by brand
Skis.com stocks ski boots from all the top brands. For those skiers that are brand loyal or have a favored fit by a certain brand, narrowing the selection to show favorites is highly beneficial. In the "By Brand" refinement you can select one or more brands and only be shown ski boots by that brand. Our top brands include:
Shop by gender
Not brand loyal? No big deal, you can shop all the boots available for yourself or another by searching by gender. By selecting men's women's or kids you will only be shown ski boots that are made for that category.
Shop by size
In the "Size" refinement you are offered the ability to shop ski boots in only your size. If wear a size 28.5 you can select this size and only be shown boots available in that size saving you time clicking into each ski boot page to see if it's available in your size.
Shop by price
This is a great feature for those on a strict budget; choosing any price range will narrow down the results of ski boots to only those in that range. This refinement offers several different price ranges so no matter the budget you can shop all the ski boots available.
Getting technical | Shopping by use, ability level, width, flex and more
The bottom half of the refinements for boots are great for those skiers that know exactly what they are looking for. Here you can narrow down the selection by more intricate and unique features. Choose ski boots by intended use like alpine touring, downhill or freestyle or you can shop by your ability level from beginner to expert. There are also refinements for width, flex and more so you can see exactly what you want in the boots put forth in front of you.
These refinements are all put in place to make it easier for our customers to shop. You can use multiple refinements at once; simply choose the first refinement and wait for the page to refresh with that selection and then you can make a second choice. For example if you want to shop all men's Salomon ski boots you can first select to be shown all men's boots in the gender refinement and once the page refreshes you can select Salomon in the brands refinement. Voila! You are now shopping all men's Salomon boots. If you have any further questions regarding ski boots please check out our ski-o-pedia section for ski boot buying guides, sizing guide for ski boots and more information.