Tunes on the Slopes: Safe or Not?
By. Jess Kopitz
7/18/2010
Is skiing while listening to your favorite tunes dangerous? Maybe you've asked yourself this question, maybe you haven't, but the bottom line is that ski technology has advanced so much in recent years that it is something that many skiers are now beginning to ask.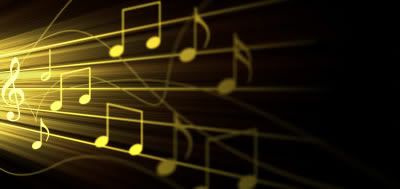 Ultimately the answer to this question is debatable, as different ski groups and skiers of varying ages will argue yes or no. If you ask an experienced skier who is accustom to the old school ways, you are likely to get a resounding "no!" if you were to ask if it is safe to fly down a groomer or a huck a cliff while Metallica's "Fuel" is blaring in your ears. Ask the same question to a spirited teenager and you will likely get a conflicting response to our old-schooler.
As I hit the slopes today, I see many more people grabbing their personal music players, throwing in their ear buds, and heading to the lift. Technology has made it increasingly easier for skiers and snowboarders to take their music library with them to the mountain. The popularity of music on the slopes is growing, but the answer to our question on safety really depends on what situation a skier/boarder is in.
When talking about ski technology, it is easy to notice that the technology has improved in several ways. Skis are routinely receiving makeovers, jackets and pants are becoming more versatile, and helmets are getting lighter and stronger.
One of the most notable upgrades in recent years, skiing aside, is how music is listened to from a personal standpoint. Personal audio players are migrating their way into the everyday lifestyle of people across the world. For skiers, this migration is extremely evident. As a lifetime skier, I have seen how the evolution of music players and equipment has had an effect on the mountain. Portable CD players with bulky headphones, to mp3 players with ear buds, to helmets with Bluetooth technology, I have seen a fair amount of evolution in music technology on the mountain. I wouldn't have ever imagined that I could listen to my favorite musicians, and then switch to answer an incoming cell phone call; all while standing atop a mountain and not even taking my gloves off.
Ultimately, this raises an additional question, is there such a thing as too much technology on the slopes? Skiing requires a lot of focus, concentration, and awareness to protect not only yourself, but the other skiers around you. Is the integration of music and cell phone technology on the ski slopes making things more dangerous? There have not been many studies on this subject, but the overall sentiment appears to be that it is OK for people to plug in their headphones and ride. Those who oppose these types of technology liken riders to individuals who have a hearing impairment. Furthermore, it is argued that the music makes for more dangerous skiing, which endangers every skier on the mountain.
Music is a part of us all; no matter what type of music you listen to. It inspires, motivates, drives, and helps us in many of the things we do on a daily basis. Skiing and boarding is just another one of those situations where music enhances the experience and makes it more enjoyable. From a personal standpoint, I find skiing to be therapeutic and music certainly enhances that experience.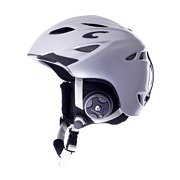 When I head to the slopes, I am equipped with my personal music player and a Bluetooth Giro G10 helmet with built-in headphones. I believe that the convenience of the helmet reduces the danger on the mountain because I don't have to fiddle with the players' volume, track buttons, etc. Additionally, I can turn my music off in certain situations. Two that I can offer as an example are when I the slopes are very crowded and there are more skiers to be aware of, and when I am dropping off a cliff where I need to hear for potential bad situations. What you will discover, as I have, is that listening to music is a completely personal decision. If you try it and you aren't comfortable, that's fine. If you try it and you are confident about your safety and those around you, that's good too. But understand that it is something you should test out before you go blazing down the mountain side.