2016 Line Pandora 95 Ski Review
Average Rating:
3.8
All Mountain skis are for on-trail; some off-trail ability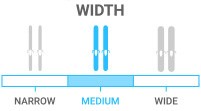 Medium – ideal for all-mountain, off-trail versatility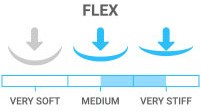 Stiff - advanced to experts who want power and control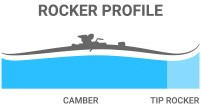 Tip Rocker/Camber skis for edge hold; easy turn initiation
Our Price:
$359.95
Retail Value: $750.00
(52% OFF)
Watch 2016 Line Pandora 95 Ski Video Reviews:
Read the Review Transcript:
Hi, I'm Linda. I just finished skiing the Pandora 95 by Line. I give it a 4.5 out of 5 stars. This is a very nice intermediate to beginner-advanced ski. It's soft. It is very forgiving. It holds a edge okay, not super fabulous so at speeds it's a little shaky but an all-mountain ski, it really performs very well, it's super light, you can spend all day on it. Again, 4.5 out of 5.
Read the Review Transcript:
Hi, I'm Julie. I just got off the Line Pandora 95. I give this ski a 3 out of 5 star rating. I thought it was a good ski for an advanced level skier looking for a little bit wider platform. Definitely don't be afraid to get a little bit longer ski, a longer length with this particular ski. I think the extra length is going to help with keeping the tip from chattering at a little bit higher speed. If you're looking for a ski and you tend to prefer moderate speeds, this might be a really good choice. I don't think it has quite as much guts to it as I was anticipating so 3 out of 5 star rating.