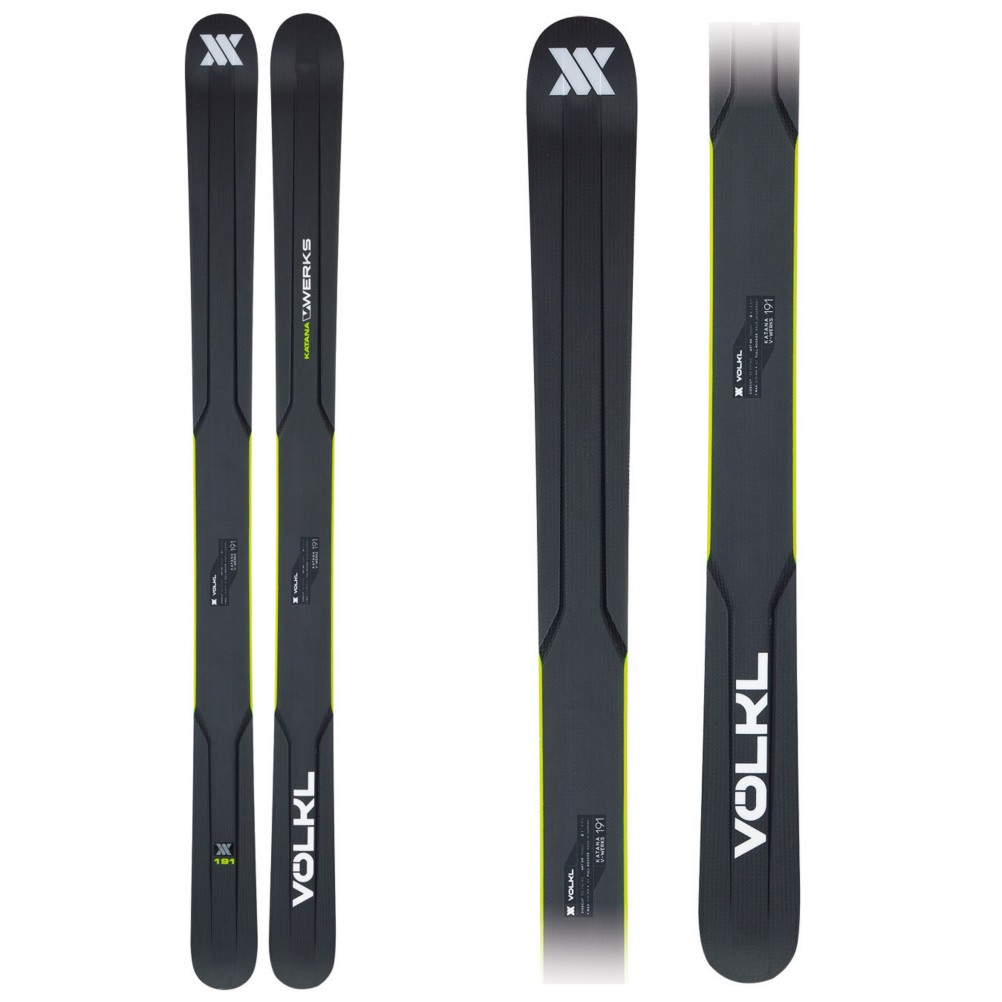 2015 Volkl V-Werks Katana Ski Review
Average Rating:
4.5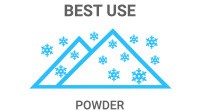 Powder skis have lots of rocker and max float in the pow
Wide - ideal for big mountain, off-trail and deep powder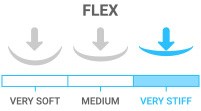 Very Stiff - for the biggest, strongest, aggressive skier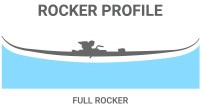 Full Rocker for playful freestyle and powder skiing
Our Price: $1,099.00
Reg. $1,275.00(14% OFF)
Watch 2015 Volkl V-Werks Katana Ski Video Reviews:
Read the Review Transcript:
Hey, it's Hunter here. I just got off the Volkl V Werks Katana, and this is for sure a 5 star ski. The best way I can describe it is that it just floats. It's torsionally, but it's still forgiving, it's super light weight. By far the lightest ski of this width I've ever skied on, and what I mean by that is not only can your full on ripper enjoy a great day shredding on it, but if you're an advanced skier who wants to ski all day long, this ski weighs so much less and it's really not that demanding. It's an awesome powder option for someone looking for all out performance, can't recommend it enough.
Read the Review Transcript:
Hi, I'm Thom. I just got off of the Volkl Katana V Werks. I give this thing 5 out of 5. It's an incredibly unique ski with the full carbon lay up and the V Werks style, it weighs so much less than any other ski at this waist width, but it's just almost effortless. It's super stable, holds well on hard packed, wide enough to float in any type of pile you want, and it's just a solid, all-mountain, directional ripper. The cool thing about this ski is you don't have to be the biggest, burliest guy out there to get it to perform well. With how light it is, it doesn't demand a lot from you, so, it's super easy to ski, it's not going to burn you out like a heavier, full metal lay up type ski would, but for your solid intermediate through super advanced-expert level skier that's looking for an all-mountain, big mountain ripper, this is it.
Read the Review Transcript:
Hey, this is Tyler here with the Volkl V Werks Katana, and for the right person I think it's a 5 out of 5 ski. You know, it's a great, all mountain ski, it's so light, you can really put it up to speed and you're not going to find much on a big mountain, some big mountain cruising that you won't be able to do with this ski. Really holds a nice edge, and like I said, it's just super light, and the power in it is just incredible. I think you'll really love it if you're trying to do some big mountain adventures.
Read the Review Transcript:
Kyle here with the Volkl V Werks Katana. I absolutely love this ski for what it is, so I'm going to give it a 4 out of 5. It's a powder, all-mountain, expert to intermediate ski. Not exactly the perfect conditions for it today, but couldn't really get it up to speed and get it on edge as I would like to, but for the powder and for any of those big guys trying to take it all over the mountain, you'd love this ski and it's really lightweight. Check it out.
Read the Review Transcript:
Hi, this is Steve. I just got off the Volkl Katana V Werks. This is a very unusual ski. Volkl let their engineers kind of go wild, and they build a ski that is basically paper thin and carbon fiber. I give this ski 4 out of 5 stars for myself, but for the right skier, it could be an awesome ski. It is not for the faint of heart. You need to be a big, strong, burly skier that can really load up a ski, because this ski is stiff. It's also very wide, so it could be your powder, sort of back country, handle anything, for that really strong skier that wants a ski that can take it all day long.
Read the Review Transcript:
Hi, this is Trey. Just got off of Volkl's V Werks Katana. This is the new one in the series of the V Werks skis, which mean they're the baddest skis, the best technology that they could come up with. I'm giving it 4 out of 5 stars. I think that if you're a bigger, powerful skier, you'll appreciate how responsive it is for how light it is, holds an edge really well. In powder and stuff, I'm not convinced it would be a great powder ski. I know a lot of people like it that way, I think it's more of just a hard charging, big mountain, open bowls, aggressive skiers ski. So for me, it's a 4 out of 5.