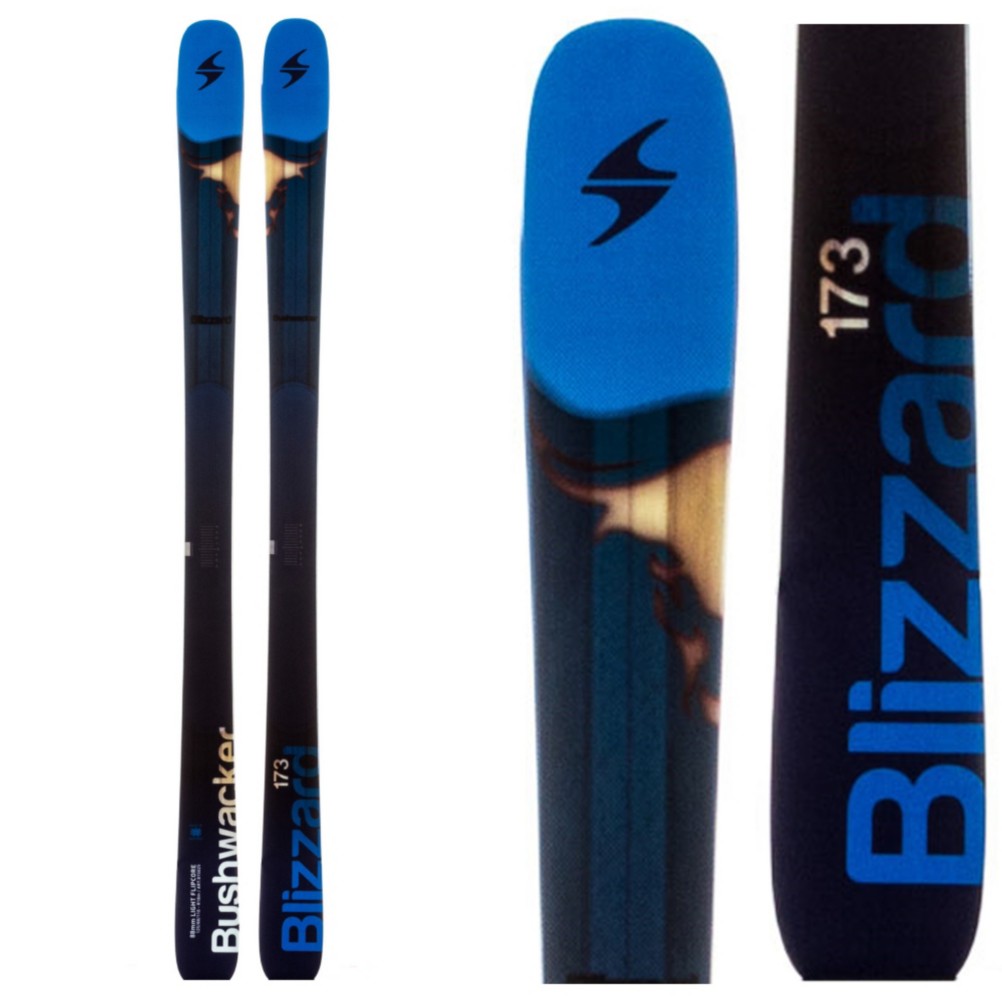 2015 Blizzard Bushwacker Ski Review
Average Rating:
4.7
All Mountain skis are for on-trail; some off-trail ability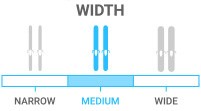 Medium – ideal for all-mountain, off-trail versatility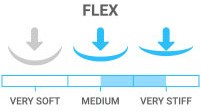 Stiff - advanced to experts who want power and control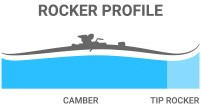 Tip Rocker/Camber skis for edge hold; easy turn initiation
Our Price: $599.99
Reg. $750.00(20% OFF)
Watch 2015 Blizzard Bushwacker Ski Video Reviews:
Read the Review Transcript:
Hey it's Hunter here. I just got off the Blizzard Bushwacker. This is a 5 out of 5 star ski for me. I was lucky enough to ski this ski next to its brother, the Blizzard Brahma. This ski is a little lighter underfoot. It's snappier. Rebound out of the turns. And most of all the ski is easier to manipulate. If you are a front side skier who spends a little more time in softer chunked up snow, the Brahma might be a better option for you.
Read the Review Transcript:
Hi my name is Josh. I just got off the Bushwacker by Blizzard. I give this ski 5 out of 5 stars. It was an awesome ski, it held a great edge. It's got a little bit of early rise in the tip, just easy to lay over. Take you off the track if you wanted to go that direction. Super fast, great in long turns, great in in the short turns. 5 out of 5 stars.
Read the Review Transcript:
Hi I'm Thom, I just got off of the Blizzard Bushwacker. I give this guy a 5 out of 5. This is your perfect do everything type of ski. For your guy who leans toward groomed snow and on trail conditions. But also wants to dabble in the tree, the powder, and the crud. Real easy to engage a turn, but it finishes with a lot of snap and a lot of energy. But part of what's cool about this ski it doesn't demand a whole lot from you. You don't have to charge on it all day, but when you turn it up, it really gives you a lot of energy back. Great for your lightweight advanced skier, or even your heavier weight all-mountain skier that's looking for something a little less demanding.
Read the Review Transcript:
Hey this is Tyler here with the Bushwacker and yet again it's one of my favorite skis of the year. I give it a 5 out of 5. It's a great all-mountain ski which will do anything you want and it will be really fun. Short turns, long turns it holds a really nice edge. Really quick, really responsive fast ski and it's just very playful. Anyone from an intermediate up to an expert is really going to love this ski.
Read the Review Transcript:
Hi I'm Kevin. I just got off the Blizzard Bushwacker. I give this ski 4.5 out of 5 stars. For me it was more accessible performance than the Brahma or like the Volkl Kendo which are very similar skis. Little bit lighter weight so for me it's just easier to load up, get that ski to pop to the next turn. I can manipulate the turn radius much much easier on this. So if I want to do long turn, short turn, medium. It's just really easy to vary my turn shape. Where on the Kendo and Brahma I couldn't do that quite as easily. I still found it to be very stable. Not quite as stable as those other skis at extreme speeds. But stable enough for me for everyday use.
Read the Review Transcript:
Hi I'm Steve. I just got off the Blizzard Bushwacker. I give this 4.5 out of 5 stars. This ski was a lot of fun. It was very snappy edge to edge. Quick, short, poppy turns. Really popped you from one turn to the next. This is the same as the Brahma, which is the metal version of this ski. This one has no metal. I think this is more than stiff enough. It had a lot of great edge hold, good at high speeds, actually prefer it over the metal version. One thing I really like about the Blizzard series this year, is the graphics. I've always loved this ski but I never really liked the graphics on it. Now they have a much more simpler western style graphic than previous years and I really like it. Both from a looks and a skiing standpoint. Great ski, 4.5 out of 5 stars.
Read the Review Transcript:
This is Troy. Just got off the Blizzard Bushwacker. This ski is super super fun, really playful. There's no metal in it, so it's really forgiving. It will really hold a good edge at a high speed though. Make really big turns. If you want to push into it, it will pop you over the next one. I am going to give this one 4 out of 5 stars. This is definitely for a lighter skier. Probably someone under 180lbs. Maybe a little bit less than that. But you can really get aggressive with it. It's a really really fun ski.