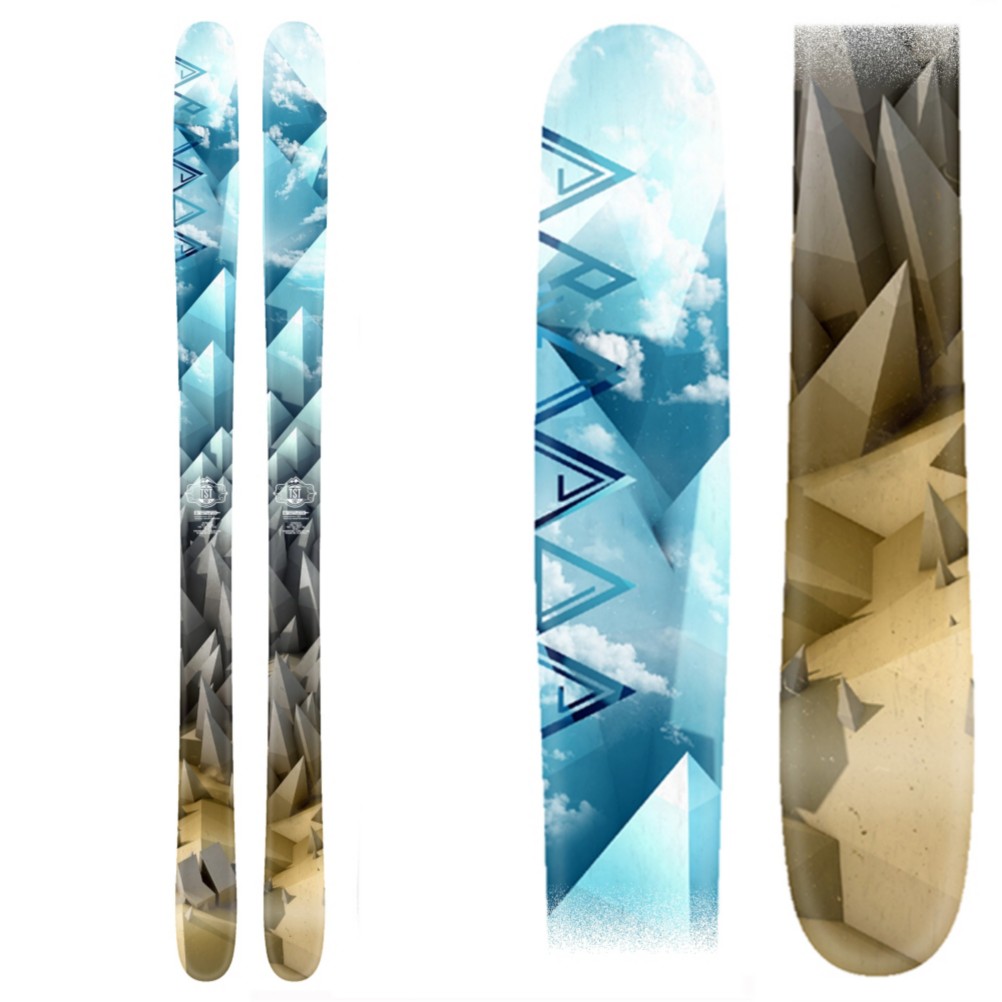 2015 Armada TST Ski Review
Average Rating:
4.6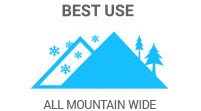 All Mountain Wide skis are one-quiver for on/off-trail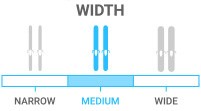 Medium – ideal for all-mountain, off-trail versatility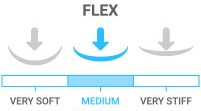 Medium - the casual skier with athletic ability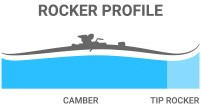 Tip Rocker/Camber skis for edge hold; easy turn initiation
Our Price: $649.99
Reg. $849.99(24% OFF)
Watch 2015 Armada TST Ski Video Reviews:
Read the Review Transcript:
Hey, my name is Josh. I just got off the TST by Armada. This is a 5 out of 5 star ski for me. It's got plenty of rocker in the tip so it'll float in the deeper snow, be great in the trees. Enough camber underfoot to hold an awesome edge when you're getting from trail-to-trail and finding more snow. It definitely wants to be off-track and in some fresher stuff but the contact points are awesome and the camber underneath the foot holds a great edge to make nice, long arcing turns and it's snappy and responsive enough to give you nice short turns as well.
Read the Review Transcript:
Hey, I'm Mike. I just got done skiing the Armada TST. I give this ski a 5 out of 5. This is one of my favorite skis that I've skied It's my favorite in the Armada line. I would say this ski is for the advanced-intermediate all the way up through the expert. It's going to be a great ski if you're skiing off- piste but if the conditions don't stack up for that and you're stuck on the frontside of the mountain, it's still going to handle really well. It will carve a turn decently well. It will hold at speed. Long and medium radius turns seem to be this ski's sweet spot but again, like I said, it will handle all conditions and it's just a ton of fun. Very playful. Very forgiving and just an all-around great ski. Armada TST. 5 out of 5.
Read the Review Transcript:
Tyler here with the new Armada TST. I give it a 5 out of 5. Such a great ski. If you're trying to find some fresh snow and you really want to sit up top and ride, but it also allows you to be able to carve and still hold an edge on the harder pack and groomers even. With the rocker out front and... like I said, great flotation. The tale has a little bit of camber under it so it's really going to hold you in. Great job at keeping edge at higher speeds too. Anyone who's looking for a great all-mountain and a little bit of powder ski then you're really going to like this and anyone from advanced intermediate up to an expert is really going to have fun on this.
Read the Review Transcript:
Hi, I'm Kevin. I just got off the Armada TST. I give this ski 4.5 out of 5 stars. It's a great one quiver ski for that guy that's looking to keep it right around 100, maybe not quite at 100. Heavily rockered in the tip with a lot of camber under the foot so it's really versatile, nice and poppy on hardpack but you get in the deep, cruddy stuff and that tip makes it float very, very easily. Very nimble. Classic Armada. Light on its feet and just a really versatile, all-around all-mountain ski for that advancing intermediate to expert level skier.
Read the Review Transcript:
I'm Adam and I was just skiing on the Armada TST. I give this ski 4 out of 5 stars. This ski has two totally different personalities. I loved skiing it in the pow, the trees, the soft snow but on the hardpack it just doesn't do it for ya. It feels very, very wobbly at speed. I'm about 200 pounds, I like this ski for a lighter weight skier but if you're a heavier guy looking for a ski that you can really lay some turns on on the hardpack, this isn't a great one for ya, but if you want to charge some pow and some trees and some bumps with it, this is a good one for ya. So, 4 out of 5.
Read the Review Transcript:
Hey, it's Hunter here. Just got off the Armada TST and this is a 4 out of 5 star ski for me. It's a ski that I like when you're trying to look at the mountain like a playground. It's easy to ride switch, it's easy to scrub speed, it's easy to slide sideways. It's just easy to make this ski do whatever you want. It's a little shaky at speed but if you like to play around the whole it's an awesome choice.