2015 Armada Invictus Ski Review
Average Rating:
4.0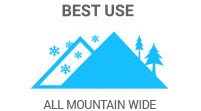 All Mountain Wide skis are one-quiver for on/off-trail
Wide - ideal for big mountain, off-trail and deep powder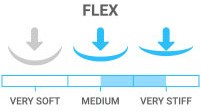 Stiff - advanced to experts who want power and control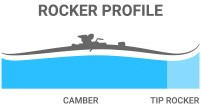 Tip Rocker/Camber skis for edge hold; easy turn initiation
Our Price: $749.99
Reg. $974.99(23% OFF)
Watch 2015 Armada Invictus Ski Video Reviews:
Read the Review Transcript:
Hi, I'm Thom. I just got off of the Armada Invictus. This is a 5 out of 5 star ski for me. For somebody who is looking for a really burly directional all-mountain charger, this is absolutely the ski for them. Really geared towards soft snow and off-trail conditions but is still super grippy, holds while on hardpack. Just a versatile, all-mountain ripper. Definitely for your guy who's that solid advanced skier and up, you don't want to put an intermediate on this ski but if you're looking to really give it, this is a great ski for it.
Read the Review Transcript:
Hey, I'm Mike. I just got done skiing the Armada Invictus. I'm going to give this ski a 3 out of 5 stars basically because this is just not a ski that's for me. It's basically the JP Auclair Pro Model. It was designed with his input to be a better skinning ski so you could take it out into the backcountry, throw some skins on it, get uphill without a problem. It's pretty stable, it's just, again, it doesn't have that rewarding snap to the turn that you might find with a frontside ski but that's not what this is designed for. If you're going to be in the backcountry touring, powder all the time, charging that kind of terrain, I think this would be a good ski for you. So, again, for me, the Invictus from Armada, 3 out of 5 stars.