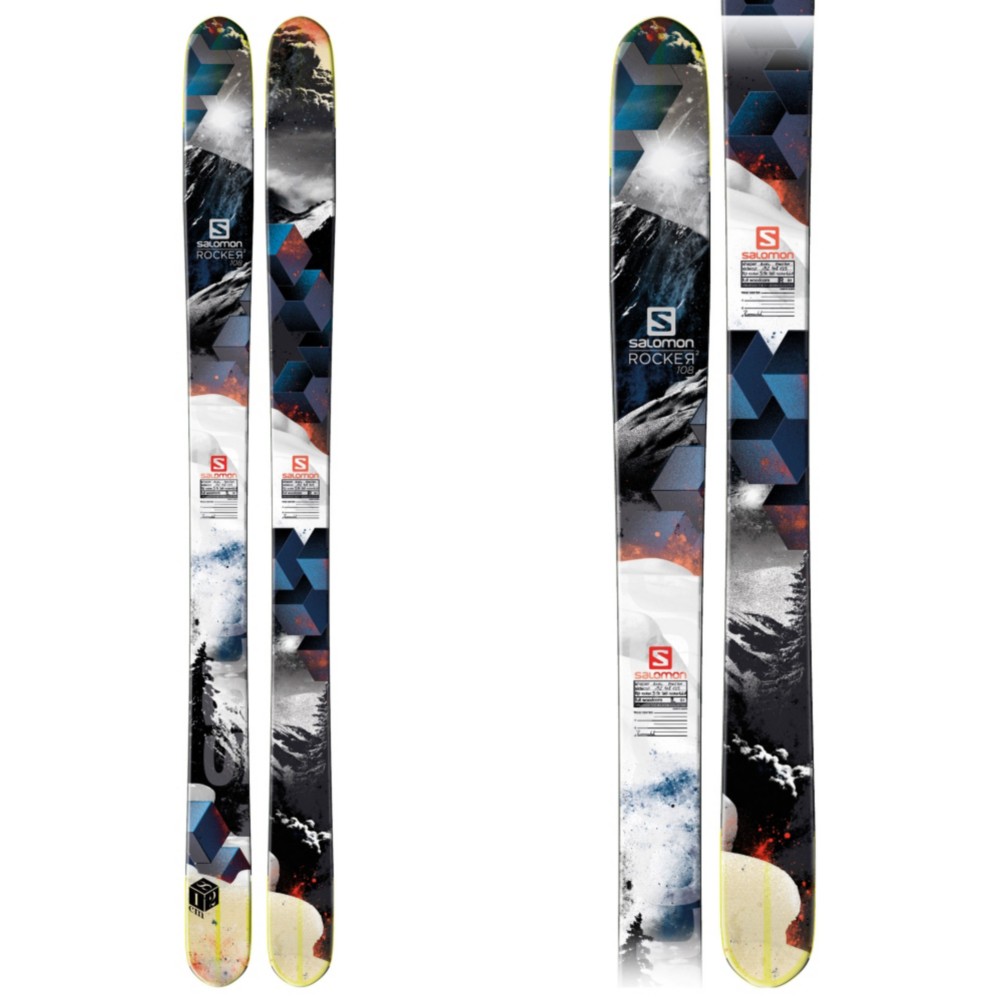 2014 Salomon Rocker2 108 Ski Review
Average Rating:
4.8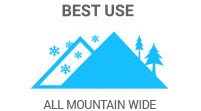 All Mountain Wide skis are one-quiver for on/off-trail
Wide - ideal for big mountain, off-trail and deep powder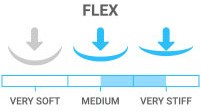 Stiff - advanced to experts who want power and control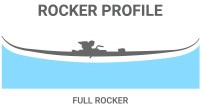 Full Rocker for playful freestyle and powder skiing
Our Price: $439.95
Reg. $749.00(41% OFF)
Watch 2014 Salomon Rocker2 108 Ski Video Reviews:
Read the Review Transcript:
Evan here. Just got off the Salomon Rocker2 108. This is going to be your one-quiver ski for your intermediate-advanced skier all the way up to expert skier. It held a great edge on the hard pack and I'm sure it will float in some soft snow. Sadly we didn't have any today. But I give this ski 5 out of 5 stars.
Read the Review Transcript:
Hi. This is Josh and I just got off the Rocker2 by Salomon in the 108 waist width. This is a really fun ski to ride all over the mountain. It's a great all-mountain ski with that extra little width that's going to give you the ability to take your freeriding skills off the beaten track and go into maybe the trees or find some fresh snow. They tip rocker's a little bit chattery on hard snow but that was expected. I give this ski 5 out of 5 stars. If you're that all- mountain freeride skier, you're really going to enjoy this ski.
Read the Review Transcript:
I'm Steve and I just got done testing the Salomon Rocker2. 108 underfoot. Really was impressed by this ski. It held an excellent edge at high speeds. It was completely stable. A little slower initiating quick turns but on the long turns it was incredible. Overall, I would give this ski a 5 out of 5 for sure.
Read the Review Transcript:
This is Troy here. Just got done skiing the Salomon Rocker2, 108 waist. It's a super light ski. Definitely give this ski probably a 4 out of 5. It's real quick edge-to-edge. It's really easy to control even when you're going at slow speeds at the top of the hill. When you get into that soft snow it's perfect. The tips just stay up. I mean this is, when you get that at least 6 inches of snow, this ski is really going to rip. It's not too wide, it doesn't really feel like it. The sidecut allows you to turn really easy on the groomers as well.