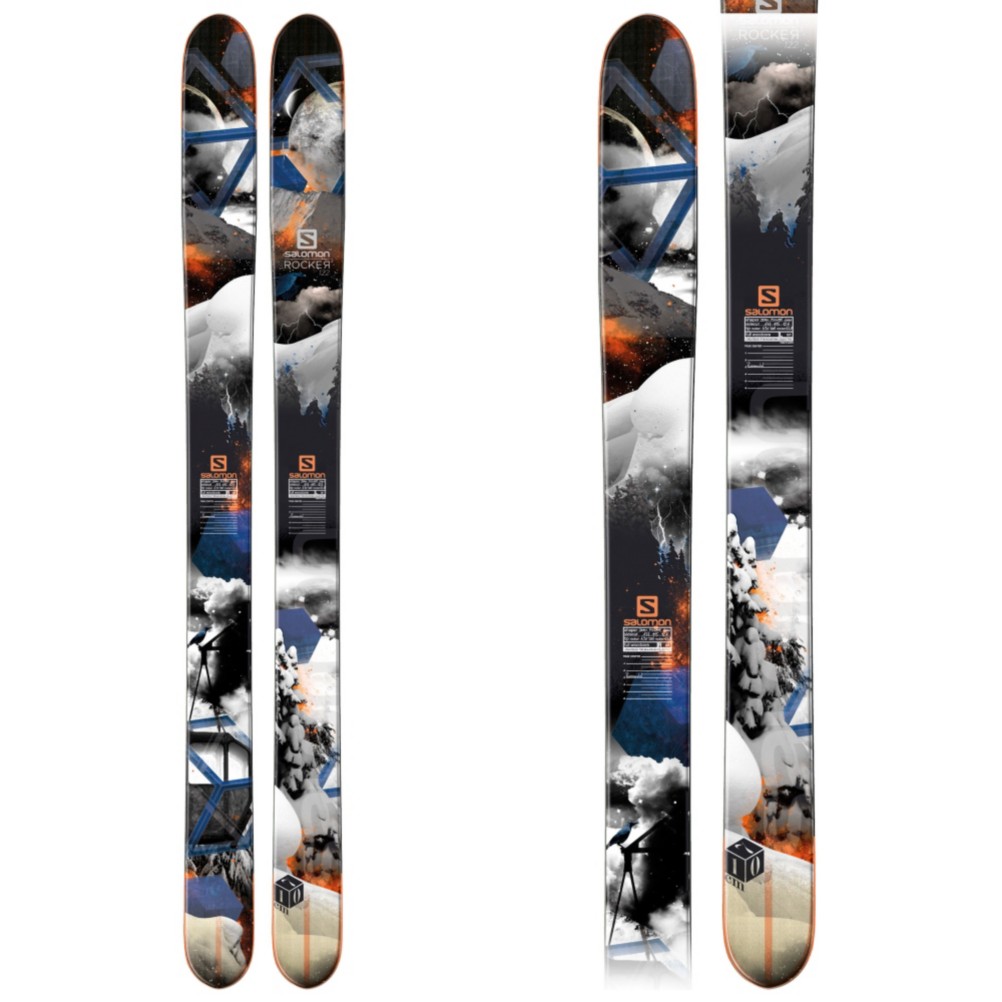 2014 Salomon Rocker 2 122 Ski Review
Average Rating:
4.1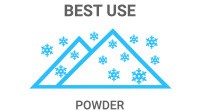 Powder skis have lots of rocker and max float in the pow
Wide - ideal for big mountain, off-trail and deep powder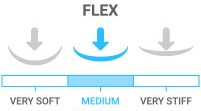 Medium - the casual skier with athletic ability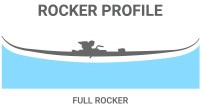 Full Rocker for playful freestyle and powder skiing
Our Price: $479.95
Reg. $849.00(43% OFF)
Watch 2014 Salomon Rocker 2 122 Ski Video Reviews:
Read the Review Transcript:
Hi, my name is Josh and I just got off the Rocker2 by Salomon. This is the 122 waist width. It's very lively, very playful. I give it 4.5 out of 5 stars. It was real, real fun to ride but not a lot of deep snow to get into the backcountry powder feel of this ski but if you live in a place that's got a lot of fresh snowfall this would be a great ski for you.
Read the Review Transcript:
Evan here. Just got off the Salomon Rocker2 122. I give this ski 4 out of 5 stars. It's going to be your big- mountain ski from Salomon. Still can handle it's own though on the hard pack snow. It's not giving out an edge or anything. But sadly, don't have deep enough snow to really test it in that but I could see it thriving there as well.
Read the Review Transcript:
I'm Steve and I just got done skiing the Salomon Rocker 2, 122 underfoot. I really liked this ski. It was a little unstable on the edges at high speeds but again it's specifically a deep powder ski. On hard pack I found it a little uncontrolling but all those things would be better in the powder for sure. As far as powder ski, it definitely hit the crud pretty well and mashed through it so overall I'd give this 4 out of 5 stars.
Read the Review Transcript:
Troy here. Just got done skiing the Salomon Rocker2 in a 122 waist. It's definitely a big ski. You're going to need some deep snow to really be able to use this thing like it's supposed to be used. If you want to make some turns on the groomed trails make sure you're going really real quick. You're going really need to lay into your edge. Doesn't offer a lot of kickback but the tips are really soft and they're going to keep you up floating in that soft snow and that deep powder really well. You're really going to be able to charge some deep lines with this ski. Definitely for an advanced skier.