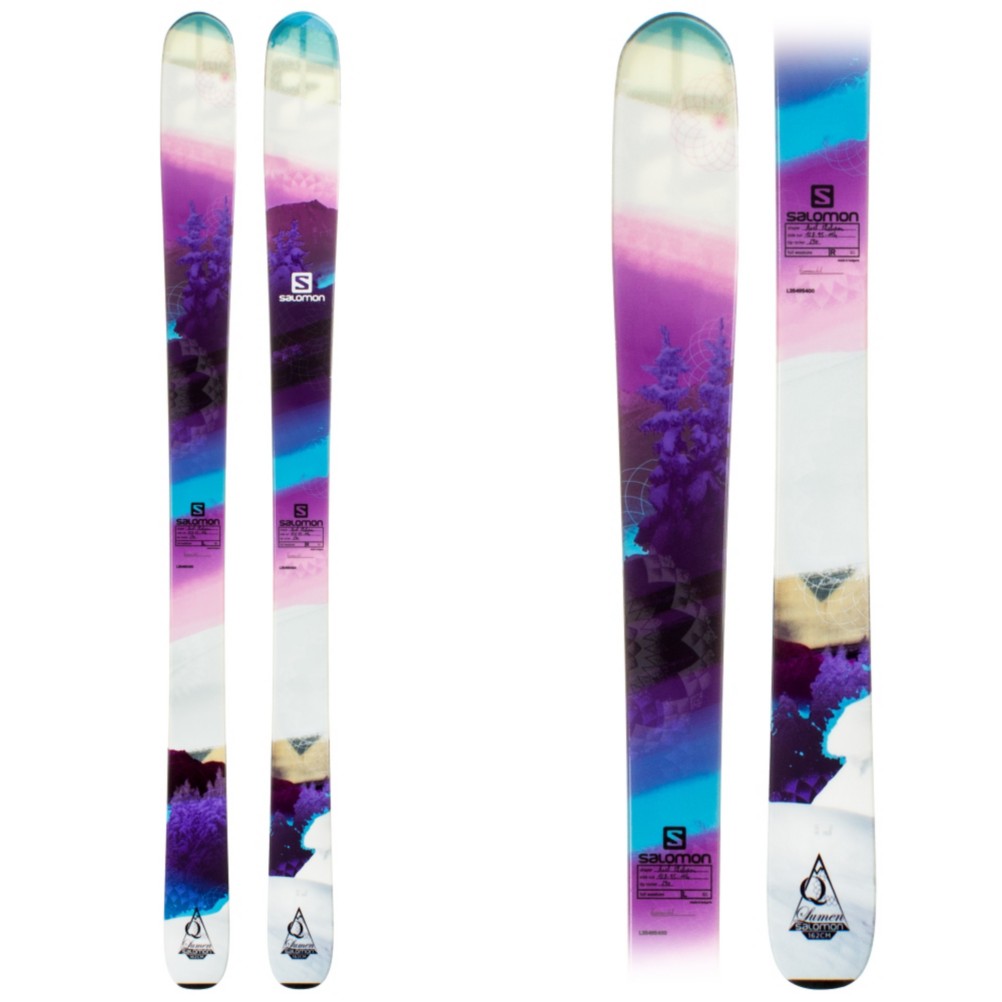 2014 Salomon Quest-96 Lumen Ski Review
Average Rating:
4.1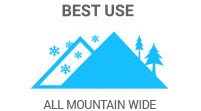 All Mountain Wide skis are one-quiver for on/off-trail
Wide - ideal for big mountain, off-trail and deep powder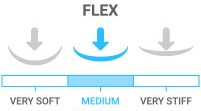 Medium - the casual skier with athletic ability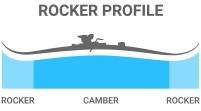 Rocker/Camber/Rocker skis for versatile all-mountain
Our Price: $379.95
Reg. $599.00(37% OFF)
Watch 2014 Salomon Quest-96 Lumen Ski Video Reviews:
Read the Review Transcript:
Hi, I'm Beth and this is the Salomon Lumen. I gave it 5 out of 5 stars largely because of its versatility. It's listed as an advanced-intermediate-to-expert skier, all-mountain. Really true to the descriptor. The rocker gives you excellent versatility in any kind of snow, any kind of trouble you can get in to but it's got that nice Salomon wood core that makes it light for the ladies but still can take anything you throw at it. Be ready to bear down on this ski because it will take you for an excellent ride. A little bit of chatter at high speeds because of the rocker. Just be prepared for that, but overall if you can have one ski, this is an excellent one to go with. Salomon Lumen. 5 out of 5 stars.
Read the Review Transcript:
Hey. Jess here. Just got off the Salomon Lumens. I give this ski an 4.5 stars out of 5. I would suggest it for a advanced skier to a more advanced-expert skier. It gets around on edge really nice. It's got a wider underfoot so it can really truly go all-mountain. If you want to take it in some trees it will do fine but it still rips pretty hard on groomers. So, someone who wants one-quiver ski for the whole mountain whether you're riding east coast, west coast, whatever it is, this is the ski for you.
Read the Review Transcript:
Hi. I'm Emily. I just got off of the Salomon Q 96 Lumen. I give this ski a 3.5 out of 5 stars for an advanced-intermediate to advanced skier. Someone who's spending time in fresh snow and crud, this ski is really going to excel it for you. If you like to hunt out the fresh snow and aren't too into hard-carving and riding a lot of frontside stuff then this would be a great ski for ya. I did give it 3 out of 5 because I felt the tip rocker was a little bit squirrely at times on the hard pack. Once I got it into some fresh snow though, it really did excel. So, if you're riding through the crud, if you want something that's going to plow for you and hold a good edge then this is the ski for you.
Read the Review Transcript:
Hi. I'm Julie. I just got off the Salomon Lumen. I give this ski a 3.5 out of 5 star rating. I think it's a good ski for an advanced-to-expert level lady looking for a ski with a little bit wider platform. The reason I gave it a 3 out of 5 star rating, it does like to be skied off the heel a little bit, especially at slower speed but when you get it up to a little higher speed, a longer radius turn, you can get into the front seat and really charge it a little bit but at those slower speeds, those shorter radius turns, it actually does ski better off the heels. So, I guess if you're one of those skiers that gets told that you are sitting in the backseat, this might be a great choice for you. Personally, I prefer to really get out front over the ski and really charge it hard though.