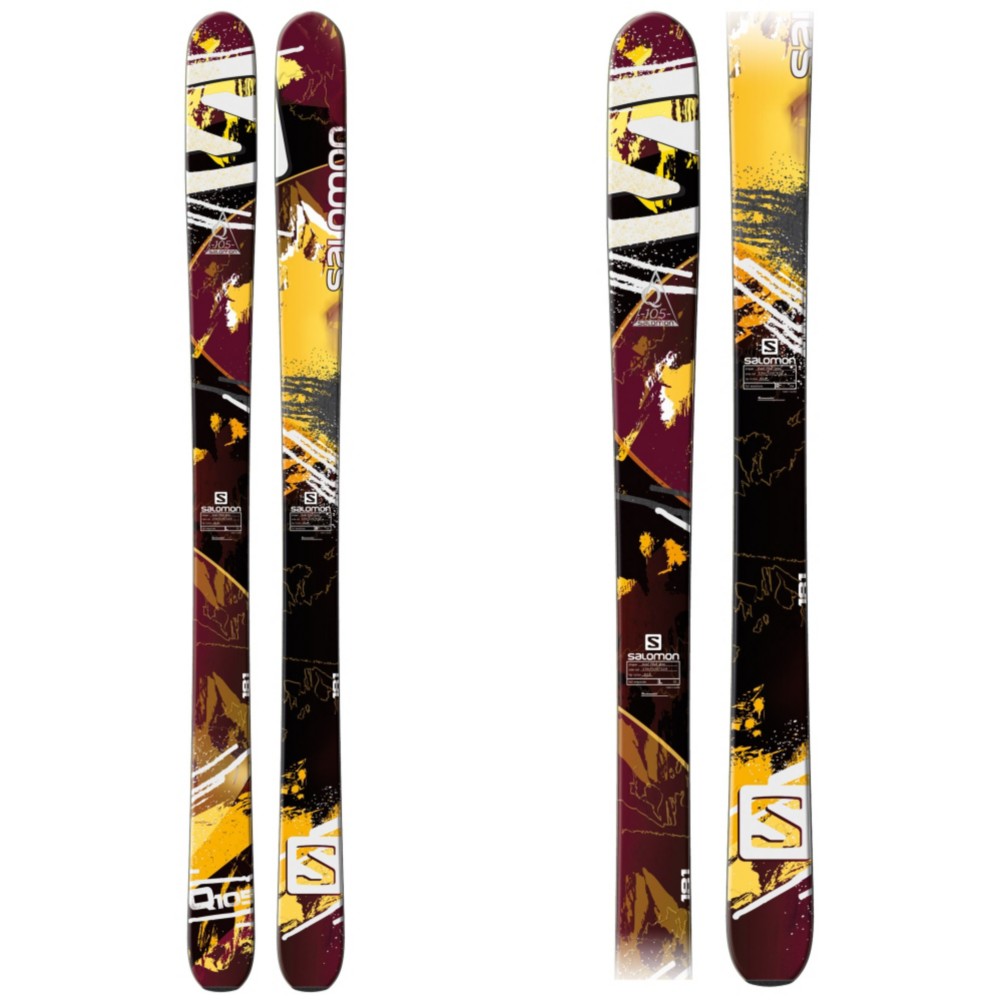 2014 Salomon Quest-105 Ski Review
Average Rating:
4.3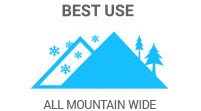 All Mountain Wide skis are one-quiver for on/off-trail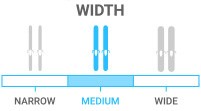 Medium – ideal for all-mountain, off-trail versatility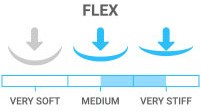 Stiff - advanced to experts who want power and control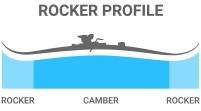 Rocker/Camber/Rocker skis for versatile all-mountain
Our Price: $439.95
Reg. $699.00(37% OFF)
Watch 2014 Salomon Quest-105 Ski Video Reviews:
Read the Review Transcript:
Hi. I'm Kevin. I just got off the brand new Salomon Quest 105 or Q105. I give this ski 5 out of 5 stars. This ski kind of had a similar to the old Pocket Rocket from Salomon which, in my opinion, is one of the best skis of all time. It's definitely wider. It's got rocker in the tip so it's more versatile. Definitely a little more soft snow oriented than the old Pocket Rocket but it just had that very similar, playful, easy-going feel to it. Very lively. Easy to initiate turns. Long turns, short turns, medium turns, it kind of seemed to do all well. I would say it's definitely more medium-to-short turn bias though. But just a very well-rounded, ya know, kind of all-mountain ski if you're looking for something that can really do it all from, you know, boot deep days to hard packed groomers, definitely check out the Quest 105 from Salomon.
Read the Review Transcript:
Hi. I'm Steve. I just got off the Quest 105. I give this ski 4.5 out of 5 stars. This is my favorite ski in the Quest series. I was actually surprised, for a 105 ski, it skied like it was more like a 95. It was quick and snappy in the turns. I actually thought it was snappier even than the Quest 98. So, if you want a ski that's a great out west ski, kind of all-mountain, you can take it into some pow, take it into the trees but still ski on hard pack or powdery soft snow conditions, or soft packed conditions, this ski really can go anywhere and it definitely is stable giving you a really nice short turn and wide turn option for both ways.
Read the Review Transcript:
Hi, this is Trey. Just got done riding Salomon's Quest 105. I've gotta give this ski 4.5 out of 5 stars too. There's a lot of skis in this category. This one really fit my skiing style. So, it's very lively and playful but when you stand on it and push it, it completely holds an edge and you can really rip strong, carved turns if that's what you want to do. Versatile enough to just drive into the bumps, take it out even when there's some fresh snow, you're still going to have enough flotation. And really take it all over the mountain and just have so 4.5 out of 5 stars.
Read the Review Transcript:
I'm Adam and I was just skiing on the Salomon Quest 105. I give this ski 4 out of 5 stars. Really versatile, really lightweight, really snappy. I think it likes to make shorter turns a little bit better than it does longer turns. If you're a lighter weight skier looking for an all-mountain tool, something you can take in the pow, in the trees, still have that one-ski quiver, this would be a good one for you. 4 out of 5.
Read the Review Transcript:
Hi, this is Hans. I just came off the Salomon Quest 105. I give this ski a 4 out of 5. It's super good in the softer snow. It really floats nicely when you push it out. If you get a little bit hard pack and you push the ski, it works out a little bit in the tip and the tail. But I'd definitely recommend it for anybody skiing softer or a little bit deeper snow, even occasional hard pack, for your advanced to expert skier.
Read the Review Transcript:
Hey. It's Hunter here. Just got off the Salomon Q 105 and this is a 4 out of 5 star ski for me. It's for your advanced, pretty hard-charging all-mountain skier that wants performance without punishment. This ski is really easy to set an edge on, it's really quiet through a turn. It doesn't chatter during the turn. 98 underfoot is enough to give you float without beating you up. It's a great choice for the demanding skier that doesn't want to get beat up by their skis.
Read the Review Transcript:
Hi, I'm Thom and I'm here with the Salomon Q105. I give this guy 4 out of 5 stars. Real stable and predictable ski. Good, smooth turn initiation. Not a whole lot of work needs to be put into this. Great hold through the middle of the turn so it's a really comfortable and stable ski at speed with tons of edge grip. It's really geared for your adventurous skier who is looking for a ski to do everything. It's still going to do well on hard pack on the frontside but it's got the width and the rocker to really perform off-trail as well. Anybody from a solid intermediate through a mid-level advanced skier is going to find something that's really stable, smooth and predictable.