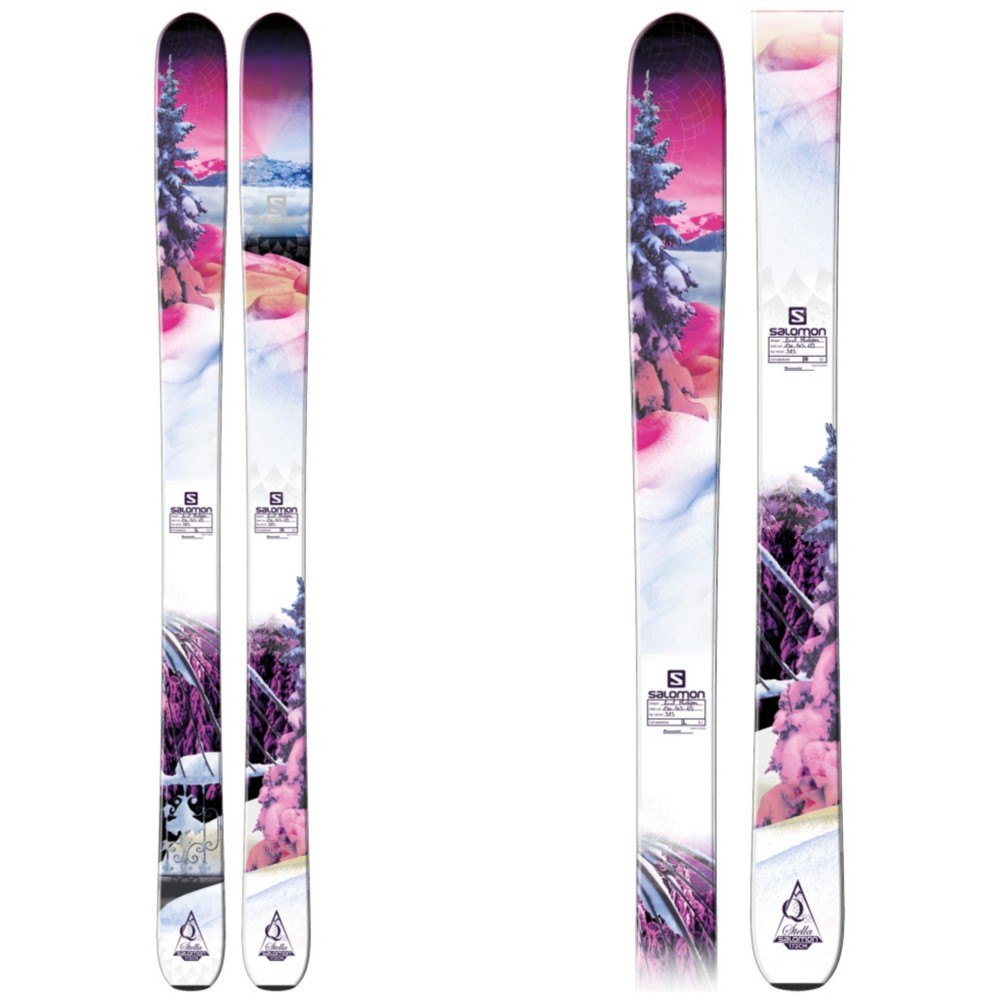 2014 Salomon Quest 103 Stella Ski Review
Average Rating:
4.7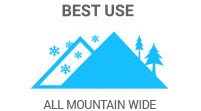 All Mountain Wide skis are one-quiver for on/off-trail
Wide - ideal for big mountain, off-trail and deep powder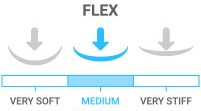 Medium - the casual skier with athletic ability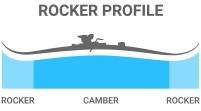 Rocker/Camber/Rocker skis for versatile all-mountain
Our Price: $439.95
Reg. $699.00(37% OFF)
Watch 2014 Salomon Quest 103 Stella Ski Video Reviews:
Read the Review Transcript:
Hey, Jess here. Just got off the Salomon Stellas. I would give this ski a 5 out of 5. It is an advanced-to-expert ski. It's got a wider underfoot so it's truly meant for that all-mountain skier that wants to be able to take a ski into the backcountry, still have it do very well. It's got some rocker in it so it will definitely do all right in powder. It will float nicely but it still holds an amazing grip on the hard pack stuff. So, if you want a real all-mountain ski that you can push into some, into some backcountry and some trees, this is the ski for you.
Read the Review Transcript:
Hi. I'm Emily. I just got off of the Salomon Q 102 Stellas. And these were stellar. They're great skis. Really, really fun if you're the type of person that likes to ski in some fresh snow. Definitely something that you can shovel around in the crud as well but when you're ready to lay over in edge they definitely have it. It definitely will hold for you. Give you a really nice good carve on the frontside. The tips got a little bit chattery when you're on that harder pack snow but that can be expected with something that's got as much lift as this does but that's what's going to make this ski so great for you in the powder and in that fresh snow if that's what you like to hunt out. Also, it looks pretty solid so it's definitely a ski you can be confident having it on your feet. So, if you're an advanced to an expert women's skier who likes to search out that fresh snow and rip it hard on the frontside, this is going to be a great ski for ya.
Read the Review Transcript:
Hi. I'm Julie. I just got off the Salomon Stella. I give this ski a 4.5 out of 5 star rating. Hi, Hans, how are you? Nope, Steve. All right. I give it a 4.5 out of 5 star rating. I thought it was great for a wider ski. Really playful ski if you want to make quick, snappy turns kind of up in a neutral body position, it comes around really nicely and easily so it would be great for some trees. Makes great long radius and short radius turns from a more neutral body position. So, if you really like to get out over the front of the ski, this might not be the best choice but if you tend to ski in a more neutral body position, or a little bit on the tails, a little bit in the backseat, this would be a great choice.