2014 Rossignol Slat Ski Review
Average Rating:
3.8
Freestyle skis are often twin tips and ideal for the park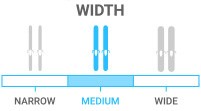 Medium – ideal for all-mountain, off-trail versatility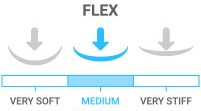 Medium - the casual skier with athletic ability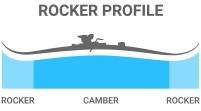 Rocker/Camber/Rocker skis for versatile all-mountain
Our Price: $329.95
Reg. $600.00(45% OFF)
Watch 2014 Rossignol Slat Ski Video Reviews:
Read the Review Transcript:
Evan here. Just got off the Rossignol Slat. This is new on the line this year. I give this ski a 4 out of 5 stars. It has great control on the hard pack. Little bit of rocker to it so you could get into that softer snow. But definitely your frontside charging ski for your advanced-intermediate-to-advanced rider.
Read the Review Transcript:
I'm Steve and I just got done riding the Rossi Slat. I liked this ski quite a bit. It was good edge- to-edge. It was a little softer so a little chattery at high speeds. Going switch was all right in it too. Overall, pretty good mountain ski. I'd give it 4 out of 5 stars.
Read the Review Transcript:
Kyle here with the K2 (Rossignol) Slat. This is a ski that was a little too big for me and maybe it's in the size. Somebody who was maybe a bigger guy would actually probably love this ski. Since it does have a little bit of tip rocker, would easily be able to handle anything that the mountain can throw at it. But for me, it was just a little too heavy for swing weight. But I give this ski a 3.5 out of 5.
Read the Review Transcript:
Kyle here with the Rossignol Slat. I'm going to give this ski a 3.5 out of 5. It's a little bit big for me. This one was a 181 and I'm used to around a 170. And, I mean, it would good for an intermediate-to-expert skier for the hard packs and for directional skier. If you're trying to ride switch and get in the park mostly, this isn't going to be a ski for you but it's a good ski either way.