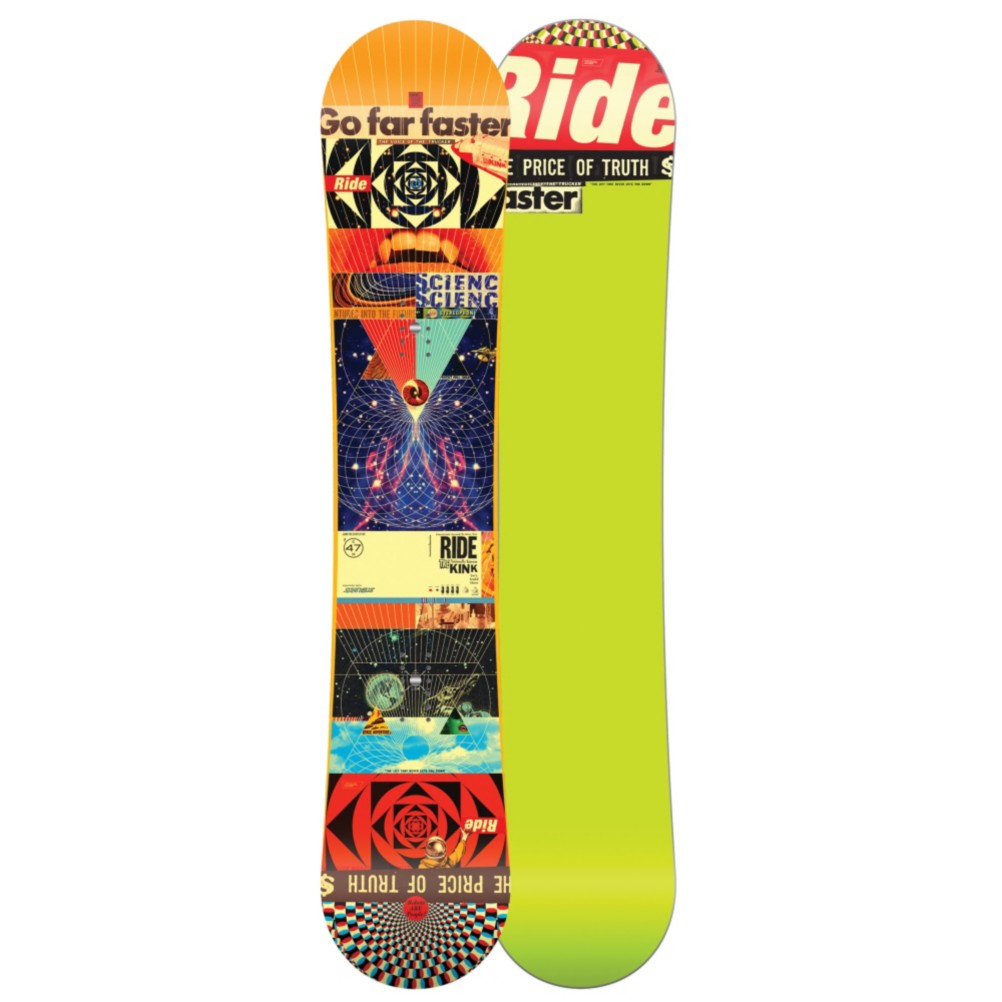 2014 Ride Kink Snowboard Review
Average Rating:
3.3
Watch 2014 Ride Kink Snowboard Video Reviews:
Read the Review Transcript:
Hi, this is Randy and this is my review of the Ride Kink. I give this board 3 out of 5 stars. Excellent intermediate board, fun in parks, really soft and forgiving. It's got good pop and excellent edge hold. For someone who's starting to play around flat land tricks, and getting on boxes and rails, it's going to be a really nice ride. It also has the versatility of being able to go all mountain, so if you're looking for something fun to improve your carving on, this a pretty nice board to do it. Once again, 3 out of 5 stars.
Read the Review Transcript:
Hi, I'm Trevor. I just got off the Ride Kink. I'd give this board a 3 out of 5 stars. It's a good park board, mainly jib focused. It doesn't really hold up well on bigger jumps, but on a lot of the smaller features, for a beginner rider, who's just getting into the sport and wants to progress in the park, I'd say this is a great board for you. 3 out of 5.