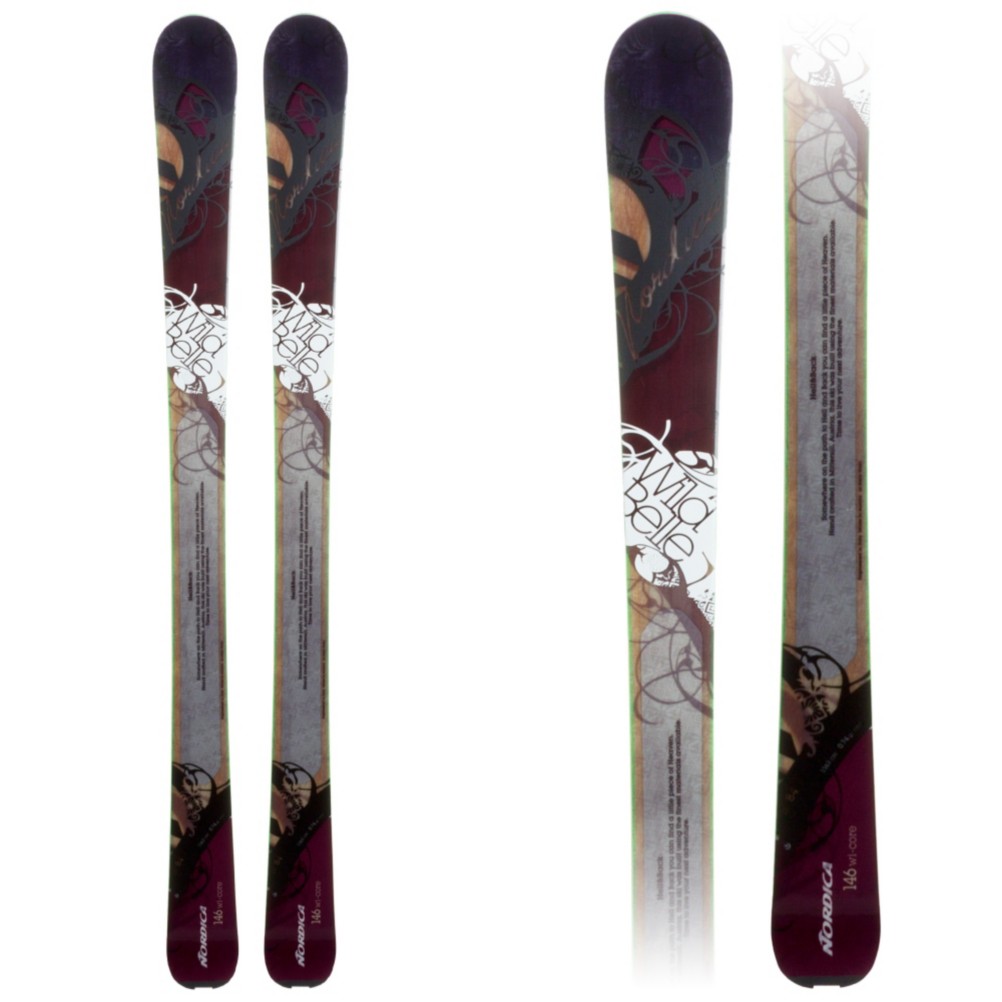 2014 Nordica Wild Belle Ski Review
Average Rating:
4.8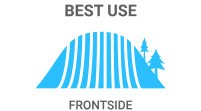 Frontside skis are narrow for carving on-trail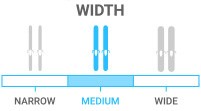 Medium – ideal for all-mountain, off-trail versatility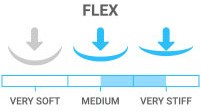 Stiff - advanced to experts who want power and control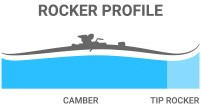 Tip Rocker/Camber skis for edge hold; easy turn initiation
Our Price: $479.93
Reg. $699.99(31% OFF)
Watch 2014 Nordica Wild Belle Ski Video Reviews:
Read the Review Transcript:
Hi. I'm Beth and this is the Nordica Wild Belle. It's the third in the Nordica's Belle series for women. Ranked as an all-mountain ski, this is for an advanced-intermediate or an advanced skier. I gave it another 5 out of 5 stars just like the two before because it's really a strong line of skis. I can see myself riding it here in the midwest and in any kind of trouble that you can get into whether it's fast, groomed cruisers, long, sharp turns, bumps, trees, crud or powder, throw them in your bag and take them out west. For the really deep powder days they might be a little bit heavy for you but overall a real light, nice, snappy women's ski for a strong skier or a strong intermediate. I gave it 5 out of 5.
Read the Review Transcript:
Hi, I'm Julie. I just got off the Nordica Wild Belle. I give this ski a 5 out of 5 star rating. I thought it was a great ski for an advanced-intermediate-to-expert level lady. It really grips and rips and holds a nice clean turn but it's pretty lightweight and really easy to initiate the turn. It makes excellent short, medium and long radius turns, it just depends on how much you want to push it. But it is capable of being dialed back a little bit and cruising but it's certainly got enough guts to it if you really want to get over the tips of the skis and drive them hard then they can keep up.
Read the Review Transcript:
Hey, Jess here. I just got off the Nordica Wild Belles. I would give this ski a 4.5 out of 5 stars. It's meant for advanced-intermediates all the way up to advanced skiers. And what I can't believe this ski does so well is hold an edge and I'm not just talking about on the turn, but from transitioning from turn-to-turn, just throws you into the next one. It feels like you're never off edge. So, you can really push these to some higher speeds and they will stay incredibly stable. So, if you're looking for a good all-mountain ski that will really hold you down and keep you on edge, this is the ski for you.