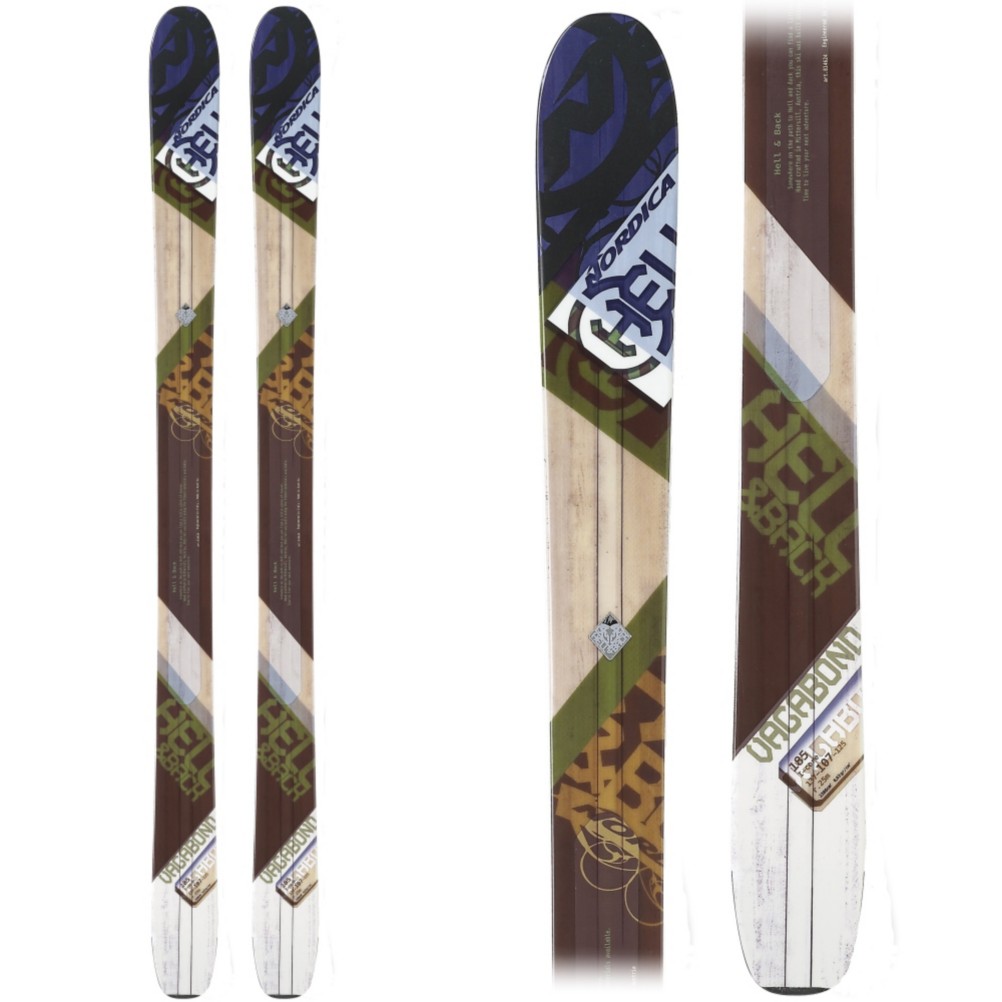 2014 Nordica Vagabond Ski Review
Average Rating:
4.4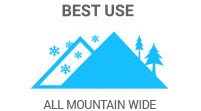 All Mountain Wide skis are one-quiver for on/off-trail
Wide - ideal for big mountain, off-trail and deep powder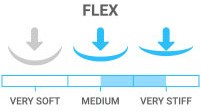 Stiff - advanced to experts who want power and control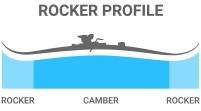 Rocker/Camber/Rocker skis for versatile all-mountain
Our Price: $524.95
Reg. $849.99(38% OFF)
Watch 2014 Nordica Vagabond Ski Video Reviews:
Read the Review Transcript:
I'm Adam and I was just skiing on the Nordica Vagabond. 5 out of 5. Absolutely loved this ski. 107 at the waist, a little bit of rocker in the tip, solid wood core so it's really snappy. Prefers to make longer turns, you've got to work it a little bit for short turns. It's definitely on-piste, off-piste, all-mountain killer. 5 out of 5.
Read the Review Transcript:
Hey, it's Hunter here. Just got off the Nordica Vagabond and for me this is another 5 star ski from Nordica. If you're the skier on the day after a storm and you see tracked- out crud and think, maybe I should ski through it, maybe I should ski around it, this may not be the ski for you. If you think, I am absolutely going through this and it's not even a thought in your head, this ski will stick it. Plows, freight train, any analogy for large moving objects you want, this ski fits it. Awesome choice.
Read the Review Transcript:
I'm Kyle here. Just got off the Nordica Vagabond. I give this ski a 4 out of 5. I really liked this ski. It's really a ski if you like to make huge turns and you like to go fast on the bigger mountains and stuff. It was kind of sluggish in the shorter turns but that's not what the ski is made for. It's made to charge hard on so it held a great edge and it gave turns inside really well. So, I give this ski a 4 out of 5.
Read the Review Transcript:
Hi, I'm Steve. I just got off the Nordica Vagabond. This is the Hell-and-Back series, the Vagabond, the widest one in the series. It's 107 at the waist. I give this 4 out of 5 stars. I liked it. It was very stable. I liked the Hell-and-Back, the one that was a little narrower better than that, I gave that one 5 stars but this ski is definitely for the out-west skier who takes big, long wide turns. It likes making big, long, graceful turns. Transition from edge- to-edge was very smooth but not super quick or snappy so it's not the kind of ski that you'd want to take and try to make it go quick shift snappy turns but if you've got some powder, soft snow, big mountain anything like that and you like a ski that's over 100mm in the waist, it would definitely be a good ski for you.
Read the Review Transcript:
Trey here with Nordica's Vagabond. I will rate this ski 4 out of 5 stars. I think it's a great ski if you want something that's extremely predictable, solid under foot. In this category there's definitely skis that have more energy and playfulness but this ski will be wherever you want it to be and you don't really have to think about it. So, big open bowls, some powder, rippin' some groomers every now and then, this ski's gonna do it really well and really predictably for you. So, again 4 out of 5 stars. Advanced-intermediate-to-advanced skier.