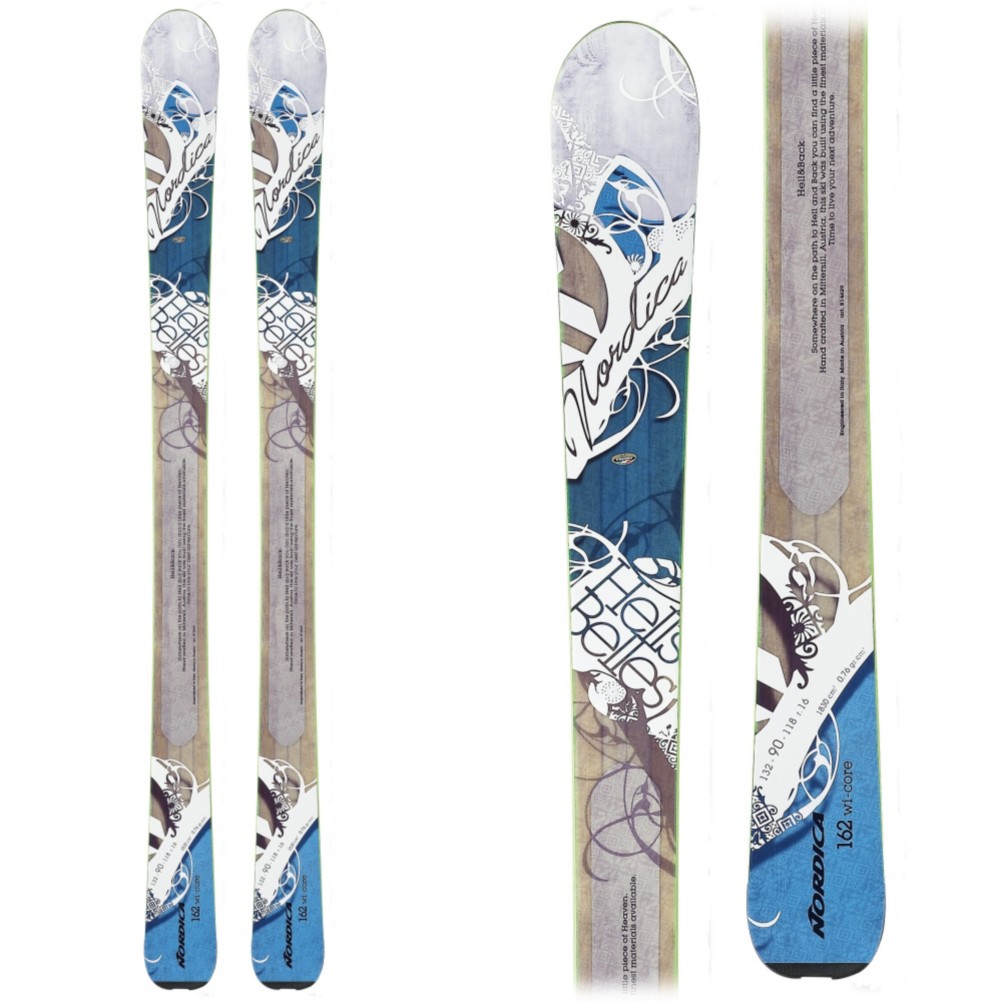 2014 Nordica Hells Belles Ski Review
Average Rating:
4.8
All Mountain skis are for on-trail; some off-trail ability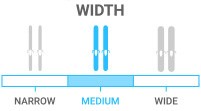 Medium – ideal for all-mountain, off-trail versatility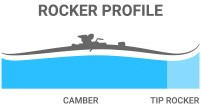 Tip Rocker/Camber skis for edge hold; easy turn initiation
Our Price: $649.99
Reg. $749.99(13% OFF)
Watch 2014 Nordica Hells Belles Ski Video Reviews:
Read the Review Transcript:
Hi, I'm Beth and this is the Nordic'a Hell's Belles. It's the fourth in the Nordica Belle series starting with First Belle, Belle-to-Belle and then Wild Belle. I've had the opportunity to ski all four today and, like the first three, I give this one Hell's Belles a 5 out of 5 stars for an advanced skier, expert skier all-mountain ski. Really dense, secure under foot. If you come from a racing background like myself I highly recommend you stand up a little bit, be a little bit more center on these skis and enjoy the ride. Any kind of turn you take, they're exceptional. Maybe a little bit heavy for really deep powder but like we get in the Midwest, we get some nice snow here, some crud, some bumps, and some trees, they are exceptional. I could not be more impressed with the expert ski the Hell's Belles Nordica. 5 out of 5 stars.
Read the Review Transcript:
Hi. I'm Julie. I just got off the Nordica Hell's Belles. I give this ski a 5 out of 5 stars. This thing was absolutely awesome. 90 underfoot gives it a really versatile platform for all-mountain carving and soft snow. It absolutely rips. I mean you can just lay the hammer down on this ski and it's got enough guts to stick with you the whole way through. But lively too, so it's not just a sluggish ski, it really gets over on edge quickly. And it's really fun to get out and just charge the mountain. You definitely can back it down and ski it casually but it does like some speed. It's great at short and long radius turns and overall this is an absolute ton of fun.
Read the Review Transcript:
Hey. Jess here. I just got off the Nordica Hell's Belles. I would give this ski a 4.5 out of 5 stars. It's a great advanced-to- expert skier. If you really charge hard and you push your skis around and you go top speed, this would be the perfect ski for you. I will say that if you don't like hitting top speeds it won't fully perform. this ski wants to go fast and it needs to go fast to really hold the best edge that it can. So, if you're looking for a ski to charge, this is it.