2014 Nordica First Belle Ski Review
Average Rating:
4.5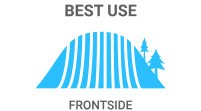 Frontside skis are narrow for carving on-trail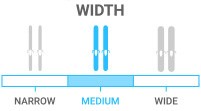 Medium – ideal for all-mountain, off-trail versatility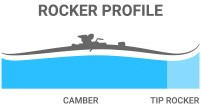 Tip Rocker/Camber skis for edge hold; easy turn initiation
Our Price: $399.99
Reg. $499.99(20% OFF)
Watch 2014 Nordica First Belle Ski Video Reviews:
Read the Review Transcript:
Hi, I'm Beth and this is the Nordica First Belle. It's listed as a beginner-intermediate ski. It's really an intro into a lady's ski. I'm more of an advanced skier myself but I can tell you that it was a really strong ski for me. I really enjoyed it. One of my first times ever riding a Nordica and I was extremely impressed. I gave it a 5 out of 5 stars. If you're a lady really looking to get into skiing, especially here in the Midwest, if you're looking to grow into the sport, it was great. I think I'd recommend it in any kind of conditions. Extremely strong on the groomed conditions today. Again, great beginner, strong intermediate ski from Nordica. I gave a 5 out of 5.
Read the Review Transcript:
I just got off the Nordica First Belle. I would give this ski a 4.5 out of 5 stars. It's a true beginner-to-intermediate ski. What I really liked about this ski is that you didn't have to get your weight all the way forward for this ski to come around. Even if you have a tendency to kind of slide around the hill and you want to get better at carving, this ski will grab an edge for you and really pull you around. It's a little heavier than a lot of the beginner skis out there but what's nice about that is it keeps you very stable on foot so you don't have to push these too hard so if you're a little bit of a beginner looking to be intermediate or even intermediate-advanced, this is the ski for you.
Read the Review Transcript:
Hi. I'm Julie. I just got off the Nordica First Belle. I give this ski a 4 out of 5 star rating. It's designed for a beginner-to-advanced-intermediate level skier but it really has some guts to it. The name First Belle shouldn't fool you, it's really not designed totally for that beginner skier. It really comes alive when you get it up to speed and start to make some carved turns with it. So, if you are an intermediate looking to advance, it's going to be a great choice for you. A true, true beginner, it might be a little much ski still.