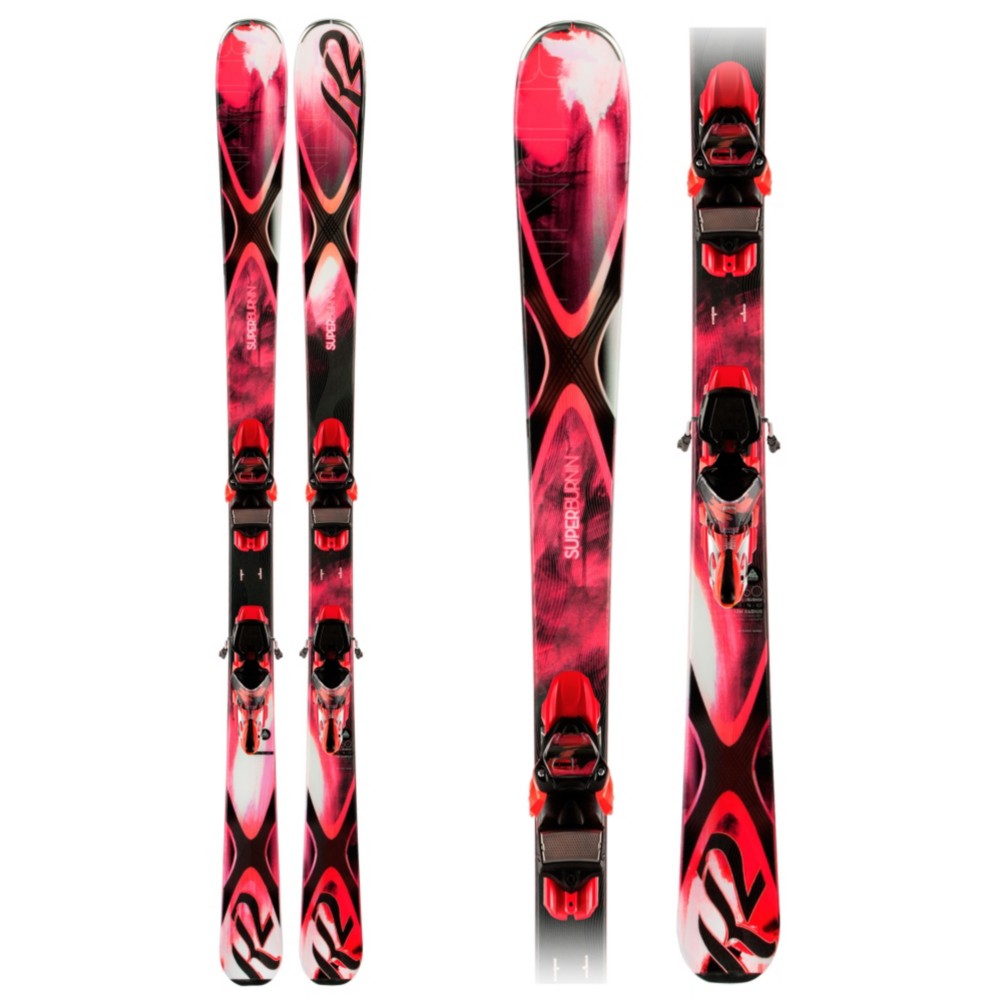 2014 K2 Superburnin 74 Ski Review
Average Rating:
4.1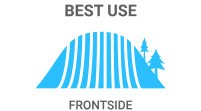 Frontside skis are narrow for carving on-trail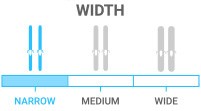 Narrow - ideal for on-trail – hardpack & groomed conditions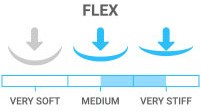 Stiff - advanced to experts who want power and control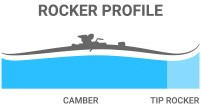 Tip Rocker/Camber skis for edge hold; easy turn initiation
Our Price: $649.95
Reg. $1,080.00(40% OFF)
Watch 2014 K2 Superburnin 74 Ski Video Reviews:
Read the Review Transcript:
Hi, I'm Julie. Just got off the K2 Superburnin. I give this ski a 5 out of 5 star rating. I thought it was an excellent ski for a front side carver. Real narrow under the foot with a sidewall construction. The tip is a little softer as it transitions to that cab construction and has a speed rocker technology in order to allow you to get that ski over on edge easier and just kind of float over that little bit of variable snow you might have on the groomers. But I thought it absolutely held well, there's a lot of life out of the turn. You really load up the ski, it definitely has some energy to it, which I really appreciated from the line. So for a front side carving ski, for an advanced to expert lady, I think this is an excellent choice.
Read the Review Transcript:
Hi, I'm Beth and this is the K2 Superburnin. It's rated for advanced to expert skiers. It was described to me as the girl's carving ski and nothing could be a truer description. I come from a racing background, really enjoyed it on groomed turns, nice big layin 'em out turns, and short, snappy as well. Great snap in the tail. I'd say again if you came from a racing background, stand a little bit up, little bit more centered on this ski to really enjoy the ride. Probably not the only ski I'd own since I like to get in trouble in the bumps, and in the crud, and powder, and the trees, and so forth, 'cause there's such a stiff tail, it might rock you out a little bit when you're in trouble, but other wise, great for Midwest snow, had a great ride. I give it 4 out of 5 for the expert-advance skier.
Read the Review Transcript:
Hi. I'm Jess. I just got off the K2 Superburnin's. I would give this ski a 4 out of 5 stars. It is definitely meant for an advanced skier. It's a bit heavier so it takes a lot of power to get around but it is super stable and you can get really far over on edge, I mean, to the point where you can almost drag your hands in the snow if you want to. Doesn't do quite as well in the shorter turns, it's more made for longer wide turns kind of almost like a racing style so I'd suggest this ski for someone who wants to go fast and ride hard.
Read the Review Transcript:
Hi, I'm Emily. I just got off of the K2 Superburnin. This ski's designed for an advanced-intermediate to advanced women's skier, and for today's skiing, I would give it a 3.5 out of 5 stars. It definitely held a good edge, but it didn't quite have the life that I was looking for in the shorter and the longer turns. It'll certainly plow through some crud for you, and can definitely make turns in softer snow, but for really cranking those turns on the hard pack, it didn't quite have that life and responsiveness that I was looking for. Still something that is predictable, that is stable in between your turns and did have great edge hold, but not quite as lively as I was looking for.