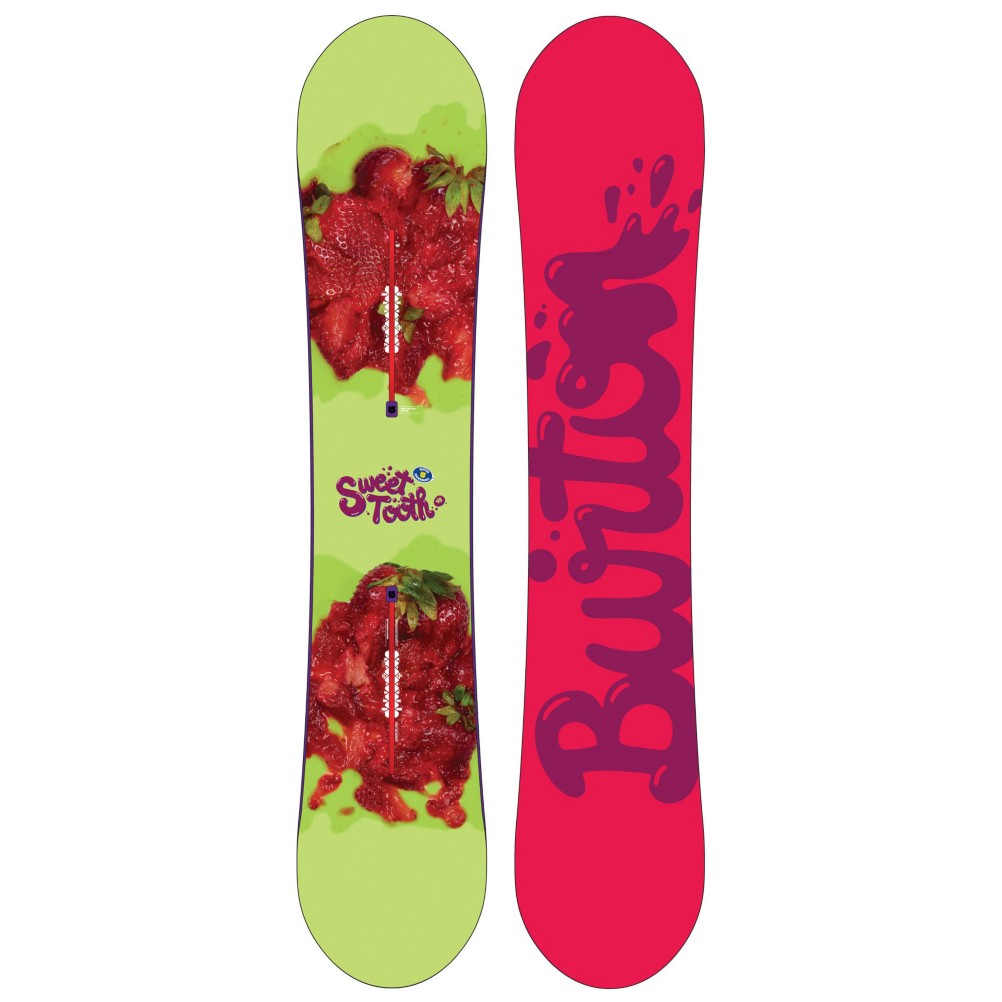 2014 Burton Sweet Tooth Snowboard Review
Average Rating:
4
Our Price: $319.94
Reg. $449.95(29% OFF)
Watch 2014 Burton Sweet Tooth Snowboard Video Reviews:
Read the Review Transcript:
Hi, I'm Jenna. I just got off the Burton Sweet Tooth, I'd give this board 4 out of 5 stars. It's a really fun, playful, kind of jib board. This is great for really that, you could get an intermediate to advanced level girl on it, you could get an entry level girl that's maybe just starting to ride and looking for something soft and forgiving to ride on. But really, your intermediate to advanced level girls can take this thing, jump it in the park, real easy to do presses and butters on just because the tail is so soft. You've got Frost Bite, which actually, the edge extends a little bit underneath the bindings. It kind of comes out like that, and so it takes a super soft board like this, but you can actually carve on it, it's not going to chatter that much, you're not going to get that much vibrations. It's not something you want to take down the front of the mountain and just really fly on, but it does hold edge for being so soft. You do ride it about 4 to 5 centimeters smaller too because it has Nug Raduction, which again, just makes for a just super soft, super light weight, just all around good, playful board.
Read the Review Transcript:
Hey, I'm Kelsey. I just got off the Burton Sweet Tooth. This is a great board for that beginner-intermediate rider. I rate this board about a 4 out of 5. If you're looking to ride a bit in the park, do a little bit of freestyle, this is the board for you. It's got the Nug Raduction, so you ride it a little shorter. It does have a fairly good edge for those reasons, and it's super soft and buttery and I had a great time on it.