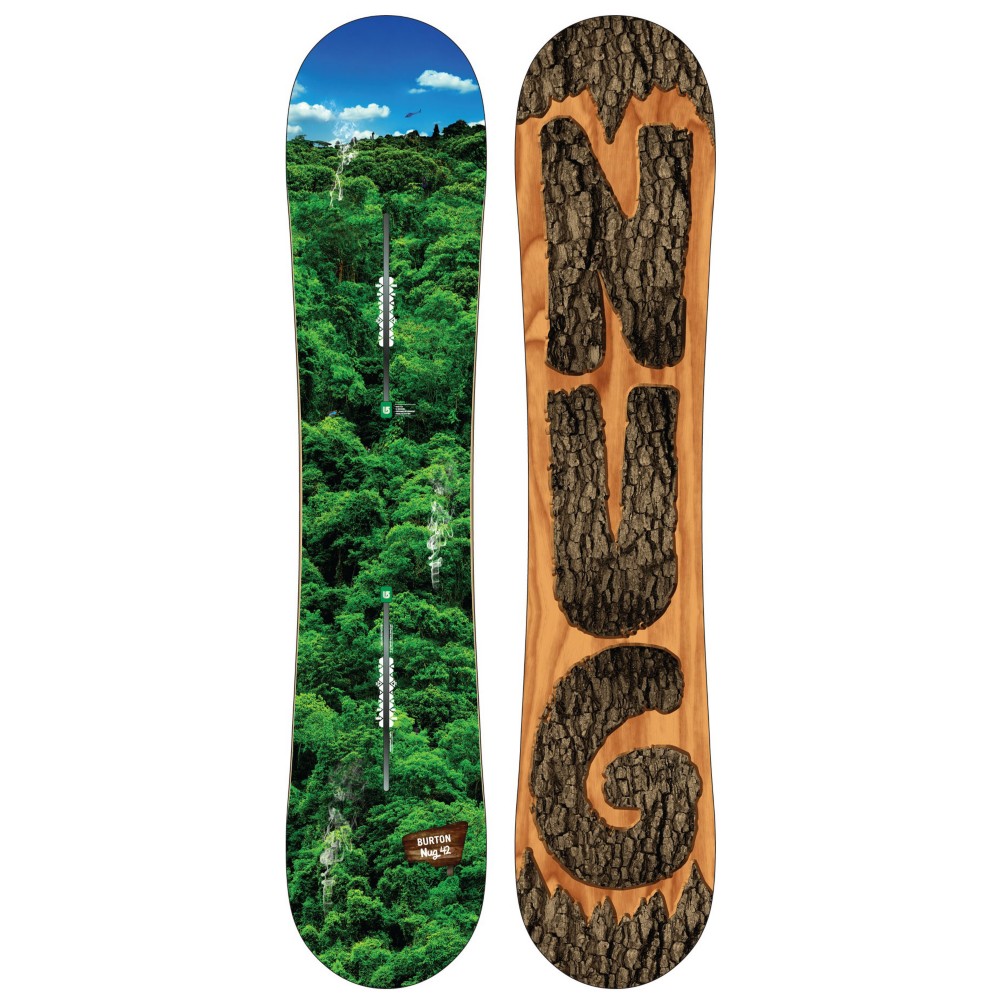 2014 Burton Nug Snowboard Review
Average Rating:
4.3
Watch 2014 Burton Nug Snowboard Video Reviews:
Read the Review Transcript:
Yo, this is Luke. I just got off the Burton Nug. Overall, I'd give this board a 4 out of 5 stars. I was really impressed with the Nug this year. Thanks to the Nug Raduction, you can ride a lot shorter board, it's really fun for the park. You can throw it around really well and it's got a lot of low swing weight. It's super buttery when you need it to be, but yet has that really pop kick that you need when you ollie on and off of things. The board was really fun and it impressed me a lot, it'd be great for anywhere from a beginner to a more advanced-intermediate rider. This is the Burton Nug. 4 out of 5 stars.
Read the Review Transcript:
Hey guys, Tyler. I just got done riding the Burton Nug. Took a couple laps on it, I'm going to give this board a 4 out of 5. It was super fun. Burton does this really awesome thing with this board, it's called Squeeze Box Technology. Basically, it takes a normal board and compresses it into a shorter board. So, I could ride it at a 42. Normally, I would ride a 53, rides exactly the same, so it's way lighter, way more fun, very playful, excellent board overall.