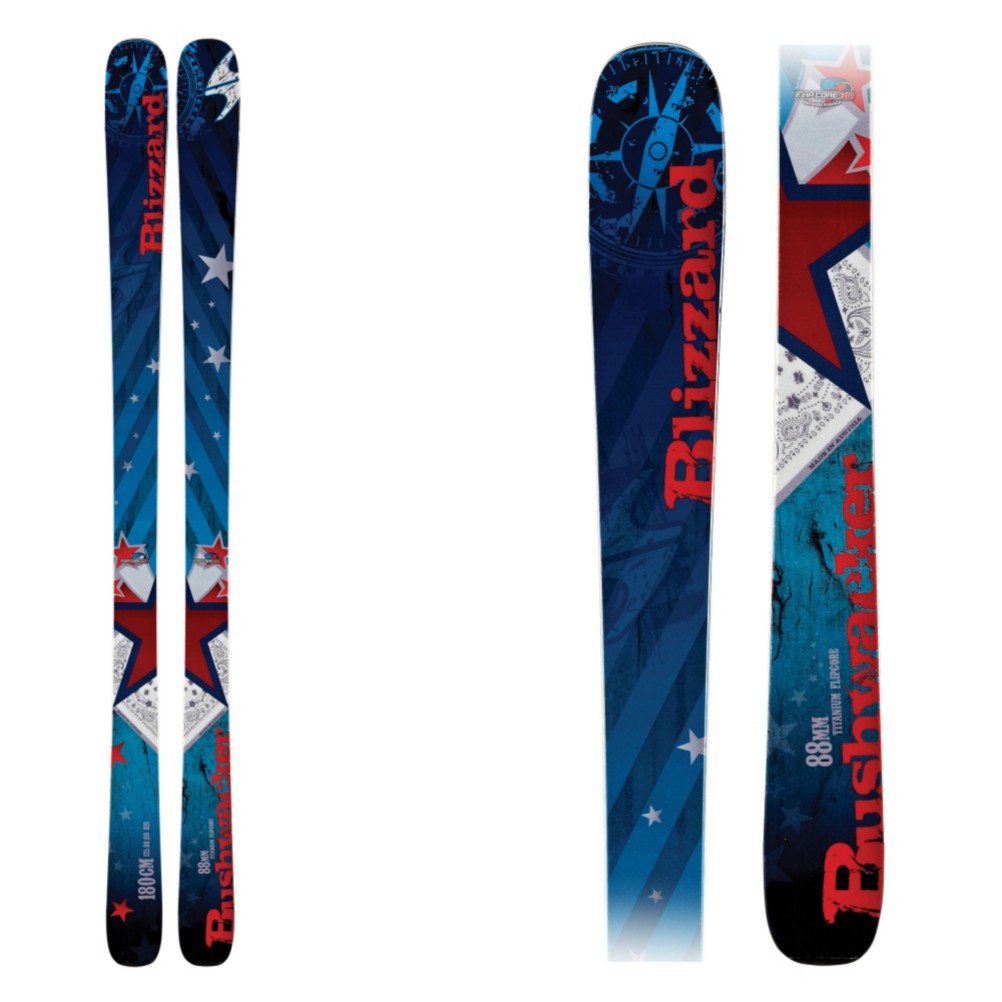 2014 Blizzard Bushwacker Ski Review
Average Rating:
5.0
All Mountain skis are for on-trail; some off-trail ability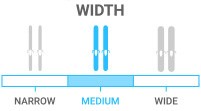 Medium – ideal for all-mountain, off-trail versatility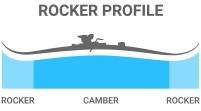 Rocker/Camber/Rocker skis for versatile all-mountain
Our Price: $599.99
Reg. $750.00(20% OFF)
Watch 2014 Blizzard Bushwacker Ski Video Reviews:
Read the Review Transcript:
I'm Adam and I was just skiing on the Blizzard Bushwacker. I give this ski 5 out of 5. 88 at the waist, I consider that mostly an on piste ski for the bumps, it skied the bumps really well, I was able to take it through a couple bump lines today. Really quick and snappy at short, tight turns, reasonably stable at long turns, so if you're a strong, athletic skier looking for an easy ride or something that you can primarily ski on piste, the Bushwacker would be a good ski for you.
Read the Review Transcript:
Hey, it's Hunter here with the Blizzard Bushwhacker. This is another 5 out of 5 star ski for me from Blizzard. Some may call this the Brahma's little brother but that would be a mistake. While this ski doesn't quite have the tenacious edge hold, still really nimble and light underfoot. For someone who possible came from a race background and wants a hard snow ski that's not really that punishing and has a little bit of forgiveness to it but still really high performance, you can't go wrong. Awesome choice from Blizzard.
Read the Review Transcript:
Hi, I'm Kyle. Just got off the (Blizzard) Bushwacker. I give this ski a 5 out of 5. I really liked to go on fast and high speeds with it. It held an edge really well, plus it was really easy to turn. If you like to go fast, I'm sure on cruddier snow and stuff like that, you'll just be able to plow through it. It's a really easy ski to ski. So, I give this a 5 out of 5.
Read the Review Transcript:
Hi, I'm Steve and I just got off the Blizzard Bushwacker. I give this ski 5 out of 5 stars, I love this ski. It's a little narrower in the waist than I usually like, it's a 90 I believe waisted, 88 waisted, but it was very stable. I would have no problem bringing this ski into the trees, into the moguls. It was a lot of kick to it, it actually surprised me, almost threw me off edge the first time, I wasn't prepared for how much rebound the ski had. I give it 5 stars because it was just a great ski.
Read the Review Transcript:
Hi, I'm Thom. I'm here with the Blizzard Bushwhacker. This guy is 5 out of 5 star ski. Super quick edge-to-edge but there's no metal in it so it's got a little bit more of a snappy, playful feel. Unlike the Brahma which is its bitter brother that needs a heavier skier, this is going to respond to somebody that's maybe a little less aggressive, a little less advanced, as well as an expert level skier that's just looking for that more lively type ski. Very energetic. Great edge hold. Went through the turn both long and short radius are great on it. Just a really fun, well-rounded choice.
Read the Review Transcript:
This is Trey here with Blizzard's Bushwacker. 5 out of 5 stars for me on this ski. I've skied it before and it didn't blow me away like it did this time, I really really love this ski. It really made me feel like I was skiing like a hero, which says a lot. It's very very stable, very predictable, but yet playful at the same time. I could throw it around, it would hold an edge, you could take it in the bumps, ski anywhere really on the mountain except for maybe real cruddy, deep stuff. So, this ski is awesome, it's fun, it holds and it makes you feel like a hero.