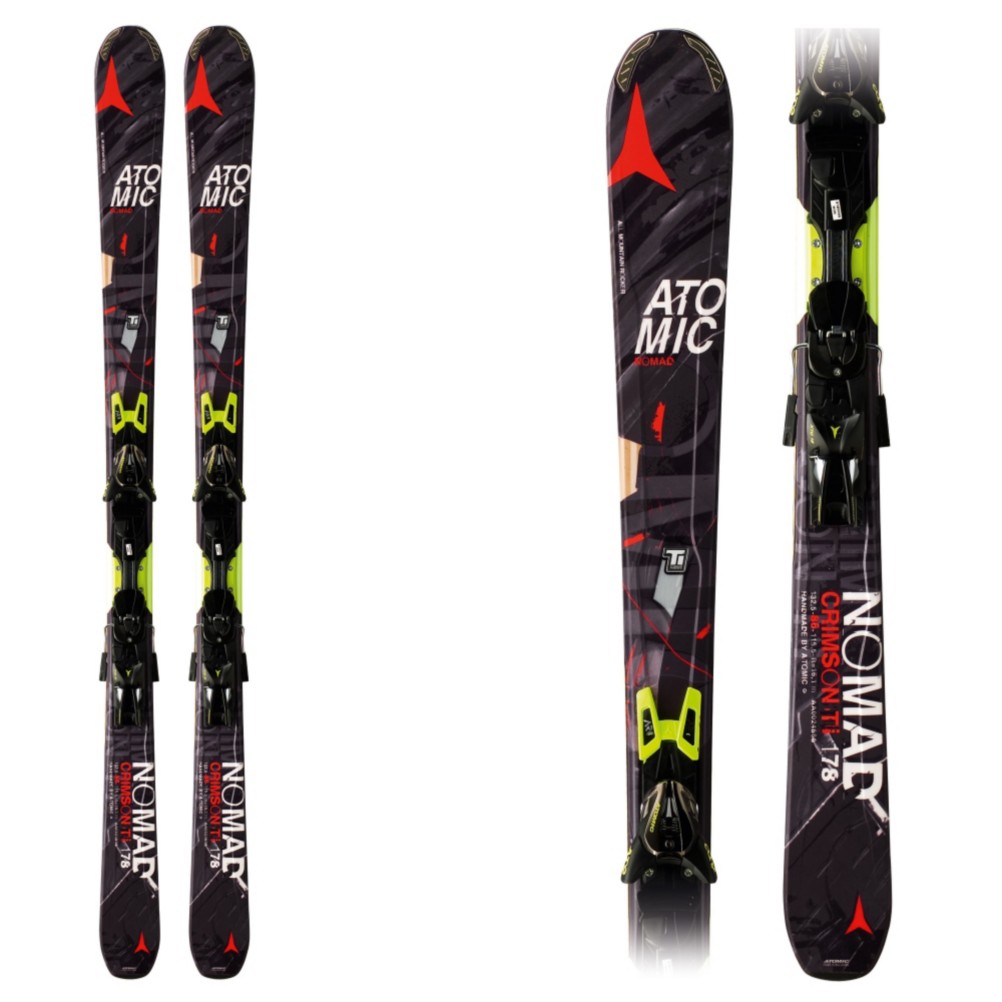 2014 Atomic Crimson Ti Ski Review
Average Rating:
4.3
All Mountain skis are for on-trail; some off-trail ability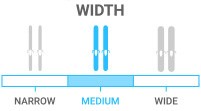 Medium – ideal for all-mountain, off-trail versatility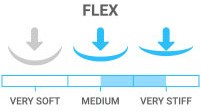 Stiff - advanced to experts who want power and control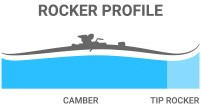 Tip Rocker/Camber skis for edge hold; easy turn initiation
Our Price: $579.95
Reg. $1,000.00(42% OFF)
Watch 2014 Atomic Crimson Ti Ski Video Reviews:
Read the Review Transcript:
This is Rick. Just got off of Atomic's Crimson Ti. I'd rate this ski 5 out of 5 stars for someone in the advanced-to-expert range skier. A little bit wider under waist allows you to take it in some softer snow. Great edge-to-edge, really stiff. Rebound's not the greatest but it's really quick edge-to-edge.
Read the Review Transcript:
This is Hans with the Crimson Ti. The Crimson Ti is the flagship ski from Atomic in the Nomad series. I give this ski a 4 out of 5. It's 86 underneath the foot. So, it's also good in softer snow. Holds really well on long turns. Again, for the very aggressive skier it might not be the right ski because it doesn't have the rebound energy I like to see in a ski. But definitely this is for the advanced-to-expert skier.
Read the Review Transcript:
Hi, I'm Kevin. I just got off the brand new Atomic Crimson ti with ARC technology. I give this ski 4 out of 5 stars. Definitely a big improvement over the previous year's Crimson ti, now with the addition of the ARC and new step down sidewall on it. It's much smoother, filters out all those little snow, you know, on snow vibrations so it's just, in my opinion, for a front side all mountain ski, it's one of the smoothest skis out there. Initiates a turn very quickly, very cleanly, prefers long turns, short turns, medium radius, it doesn't really have a specific preference, it did them all very well. So, overall, great all around ski for that high end, front side, all mountain skier.
Read the Review Transcript:
Hi, I'm Steve. I just got off the new Atomic Nomad Series Crimson ti. This is a new and improved Crimson ti, it's been on the line for awhile. This is a burly ski. I give it 4 out of 5 stars, it is not for the faint of heart. You gotta ride this fast and you gotta ride it hard. If you're the kind of skier who likes to kind of do all mountain skiing, that really likes to go fast and really load up your skis hard, this could be a great ski for you. I wouldn't recommend it for anyone that's light or doesn't really like to go fast or load up their skis, because it's really heavy and really stiff.
Read the Review Transcript:
Hi, this is Trey. Just got off the Atomic Crimson Ti. I'm going to give this ski 3.5 out of 5 stars. I think that it's a good ski if you like to just cruise and make big, long, giant, and I mean giant turns on harder snow, it's very smooth, it's very positive, but just not a lot of life. If you're a bigger guy, and a really aggressive skier, you may be able to move it around a little bit, but I feel like there's other skis in this category that are more playful and hold better in this range of skis. So again, just a 3.5 out of 5 for me.