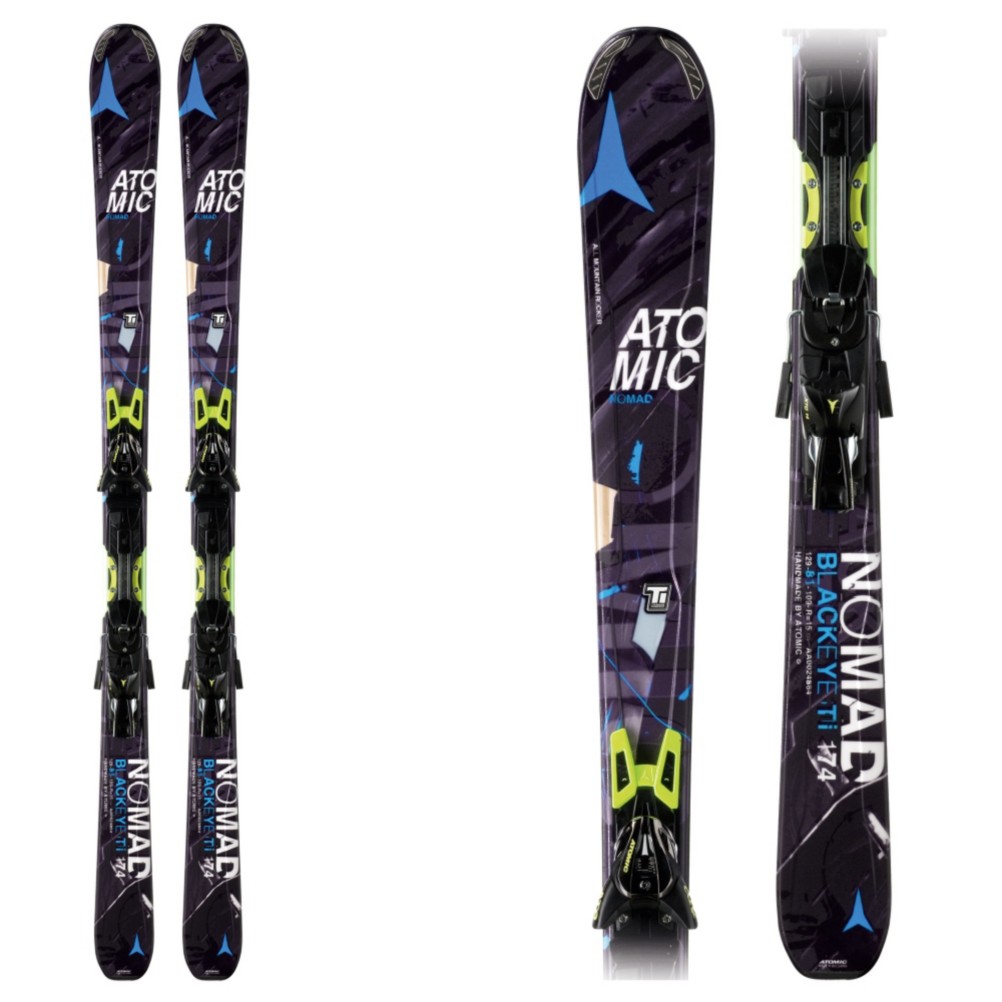 2014 Atomic Blackeye Ti Ski Review
Average Rating:
4.3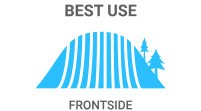 Frontside skis are narrow for carving on-trail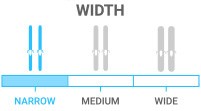 Narrow - ideal for on-trail – hardpack & groomed conditions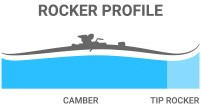 Tip Rocker/Camber skis for edge hold; easy turn initiation
Our Price: $639.93
Reg. $900.00(29% OFF)
Watch 2014 Atomic Blackeye Ti Ski Video Reviews:
Read the Review Transcript:
I'm Adam, and I was just skiing on the Atomic Blackeye ti. I give this ski 5 out of 5. Has the new Arc binding system in it, so in the crux of your turn, I feel like this ski has very nice, even flex to it, that can really spring into your next step. Little bit of rocker, little bit of a sidewall, nice, quick edge to edge. Reasonably stable for a system ski on longer turns and 81 at the waist is pretty versatile, you can take it most places so, 5 out of 5.
Read the Review Transcript:
Hi, I'm Steve. I just got off the Atomic Blackeye ti. This is a new Blackeye for Atomic. It has this new ARC technology which has the binding screwed in the middle, so the binding actually, really, truly floats as the ski flexes. I give this ski 5 out of 5 stars. I thought it was an amazing ski for someone who just wants a ski that they can put on their feet and forget about it. I didn't have to think about the turns, the ski just wants to ski naturally. Very easy transition, there was no work involved, no effort really, it's just a very easy ski to ski. So, if you're looking to work a ski, you're looking to really something that can just go wild, this would not be the ski for you, but if you just want someting where you can get out there and just have a lot of fun, without having to put a lot of effort, something that can definitely, if you're an advanced intermediate it would definitely improve you to be a more advanced skier. If you're advanced skier and you just want a ski that just is simple to ski this could be a great ski.
Read the Review Transcript:
This is Hans. I just came off the Atomic Blackeye Ti. I give this ski a 4 out of 5. It's a great ski for a skier that really wants to advance, get better, start turning into carving. It's really good short turns. Holds really well on the ice and also longer turns. It's a little chattery so for a very aggressive skier, it's probably not the right ski but it can definitely get this to 80% of the ski population.
Read the Review Transcript:
Hi, I'm Kevin. I just got off ths brand new Atomic Blackeye ti with the ARC technology. I give this ski 4 out of 5 stars. Very smooth, very stable ski, with the new ARC technology with that floating binding plate and the central mounting position, it really really makes the ski much more responsive and much much smoother. All the little imperfections in the snow just get filtered out. You still have very good on snow fill, but it's just a very very smooth ride. So, if you like to cruise you know, wide open groomers and like a responsive ski, definitely check out the Blackeye ti from Atomic.
Read the Review Transcript:
Rick, just got off Atomic's Blackeye Ti. Great all-mountain ski, I'd rate this 4 out of 5 stars. For someone who's a beginner to advanced skier. Might be a little bit stiff for an advanced but easy-to-turn, easy-to-initiate. Holds on any snow. Great overall ski.
Read the Review Transcript:
Trey with the Atomic Blackeye ti. I'll give this ski 4 out of 5 stars. I think it'd be an excellent ski for a progressing intermediate, someone that's trying to get better and learn how to ski properly. The more input you give it and the harder you push on it, the better it skis. If you're skiing kind of casual, it's still stable and predictable, but you'll get a lot more out of it if you're trying to learn and progress on it. So, an advanced skier, I think you'll be a little squirrely on it, it doesn't hold that well, but that progressing intermediate to advanced intermediate will enjoy this ski.