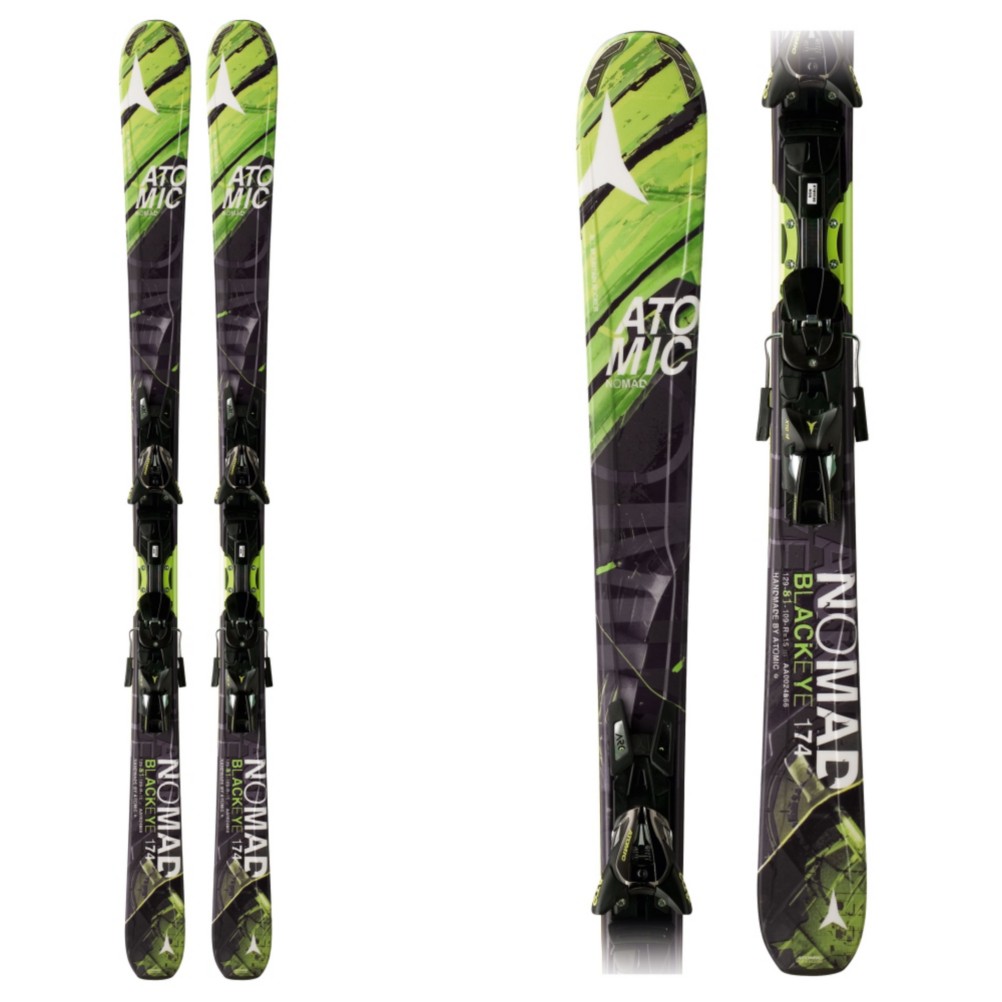 2014 Atomic Blackeye Ski Review
Average Rating:
3.8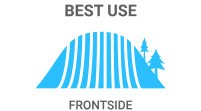 Frontside skis are narrow for carving on-trail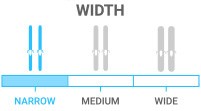 Narrow - ideal for on-trail – hardpack & groomed conditions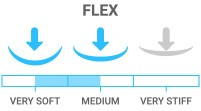 Soft - easy skiing with comfort, not power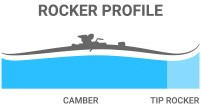 Tip Rocker/Camber skis for edge hold; easy turn initiation
Our Price: $359.99
Reg. $550.00(35% OFF)
Watch 2014 Atomic Blackeye Ski Video Reviews:
Read the Review Transcript:
I'm Adam and I was just skiing on the Atomic Nomad Blackeye. I give this ski 4 out of 5 stars. It's a great skiing ski for its price point. Good ski for that mellow, intermediate somebody looking to advance in their skiing and find a ski that can do it with them. A little bit of rocker in the tip, little bit of sidewall. Really forgiving, really easy, nice and quick, short turns it worked out very well for. It's not the most stable ski for longer turns, but good, quick, tight turner. 4 out of 5.
Read the Review Transcript:
Hi, I'm Kevin. I just got off the brand new Blackeye from Atomic. Updated ski this year, totally new shape, little bit of technology juice into this. I give it 4 out of 5 stars overall. Arc technology in the binding, it's a central binding mounting point, so this ski was very very responsive compared to the older one. New step down sidewall definitely added some edge grip under foot. If you're an advancing intermediate or an athletic beginner, I think this would be a great option for you. At 81 at the waist, it's very versatile. The rocker and the tip made it very easy to initiate the turn, it's just a very very versatile, all around, all mountain ski for that guy that's really looking for something to boost his confidence, you know, maybe step up off that rental equipment and really get better very quickly, definitely check out the Blackeye.
Read the Review Transcript:
I'm Rick, just got off the Atomic Blackeye. I'd rate this ski 4 out of 5 stars. If someone's looking to get into skiing, the price point is great on this ski. It's really easy to initiate turns, really forgiving, nice and soft, but again, at high speeds, it does begin to chatter. Great beginner ski.
Read the Review Transcript:
Hi, this Hans and I just came off the Atomic Blackeye. If you're coming off rental skis, you're buying your first pair of skis, this is perfect ski for you. It will let you do pretty much anything; you can go into real slow, sliding turns; you put an edge, it will hold pretty well. It will chatter a little bit in higher speeds, but I give this ski a 3 out of 5. Great beginner ski.