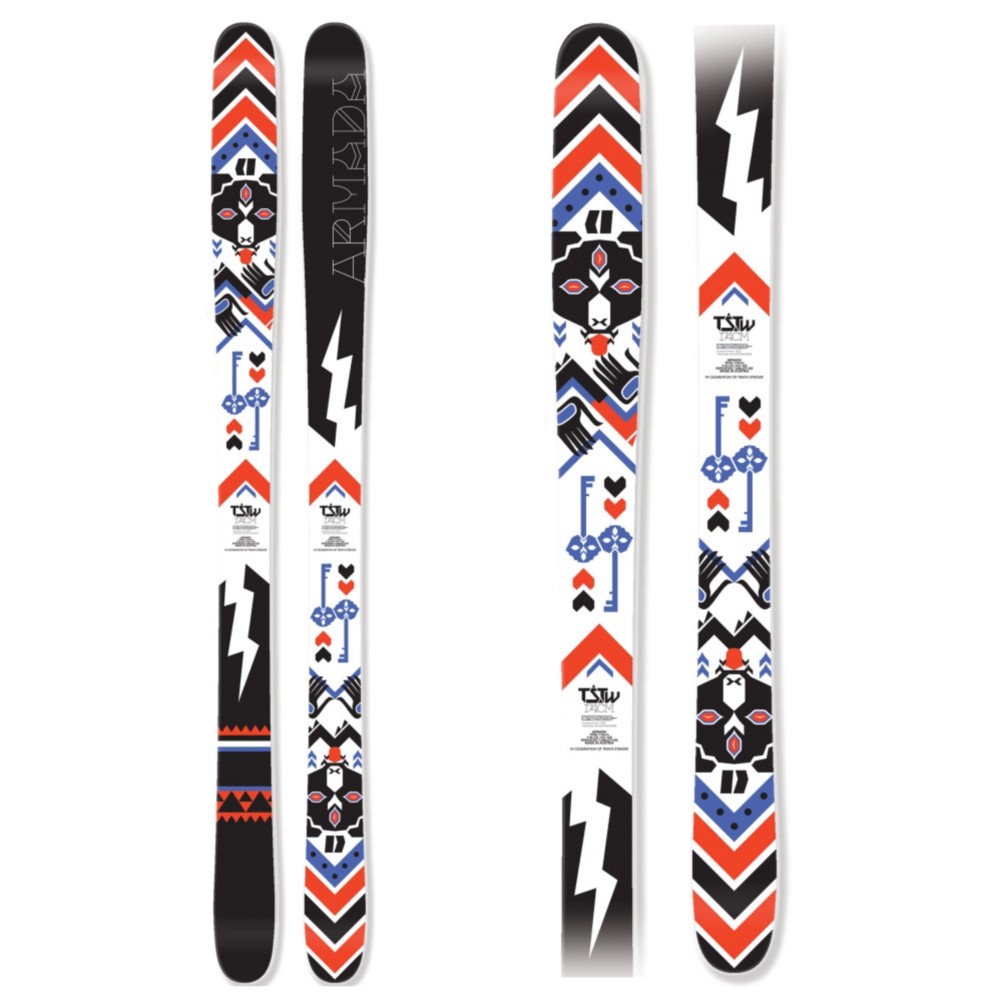 2014 Armada TSTw Ski Review
Average Rating:
4.8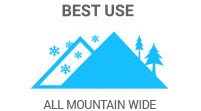 All Mountain Wide skis are one-quiver for on/off-trail
Wide - ideal for big mountain, off-trail and deep powder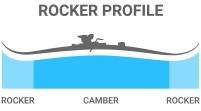 Rocker/Camber/Rocker skis for versatile all-mountain
Our Price: $649.99
Reg. $849.99(24% OFF)
Watch 2014 Armada TSTw Ski Video Reviews:
Read the Review Transcript:
Hi, I'm Beth and this is the Armada TST. It's listed as an all mountain, powder board. I gave it 5 out of 5 stars for an advanced skier, it was great. The rocker I can imagine giving great float in the powder, it was very dense and solid under foot through anything you can get in to. I'd say it's perfect for an advanced skier as your daily driver here in the Midwest. For any groomer, bumps, crud, trees, or powder then throw it in your bag, and take it out West and have a great time in the powder.
Read the Review Transcript:
Hi, I'm Emily. I just got off of the Armada TST W. This ski rocks. So much fun to ski. It's a 5 out of 5 rating today for sure. Really holds a great edge, but still incredibly maneuverable. It's got a good amount of pop in the tails, so for getting more comfortable and taking your freestyle skiing to the next level, this ski's definitely there for you. Though it does have a good amount of rocker, it wasn't chattery which was really surprising to me. Holds a great edge, very good carving ski, but also it'd be a lot of fun in the trees, in the bumps, or in some fresh snow if you're lucky enough. So, it's a great ski for that intermediate to advanced skier, 5 out of 5 today.
Read the Review Transcript:
Hey, Jess here. I just got off the Armada TSTWs. I would give this ski a 5 out of 5 stars. It's for advanced to expert skiers. It's got a wider underfoot so it's really meant to be able to go into the backcountry and do well in powder but it is amazing how well this thing really holds a good edge on groomers. You've got to put a little bit of effort into it to get it to hold as well but it's incredibly stable and it can make long, beautiful turns really, really nicely. So, if you're looking for a ski to really be an all-mountain ski that you can take into the backcountry this would be your ski.
Read the Review Transcript:
Hi, I'm Julie. I just got off the Armada TST W. I give this ski a 4 out of 5 star rating. I thought it was a great ski for a wide ski. It's really designed for powder skiing, softer, deeper snow. It does have the capability of skiing the frontside fairly well; the thing I just can't get over about this ski, with as much tip rocker it has, it does chatter, in the tip only on groomed trails or you know that run back into the lodge. It's definitely holding under the foot just fine, but the tip does chatter, and that's just kind of something I just can't get over with this ski.