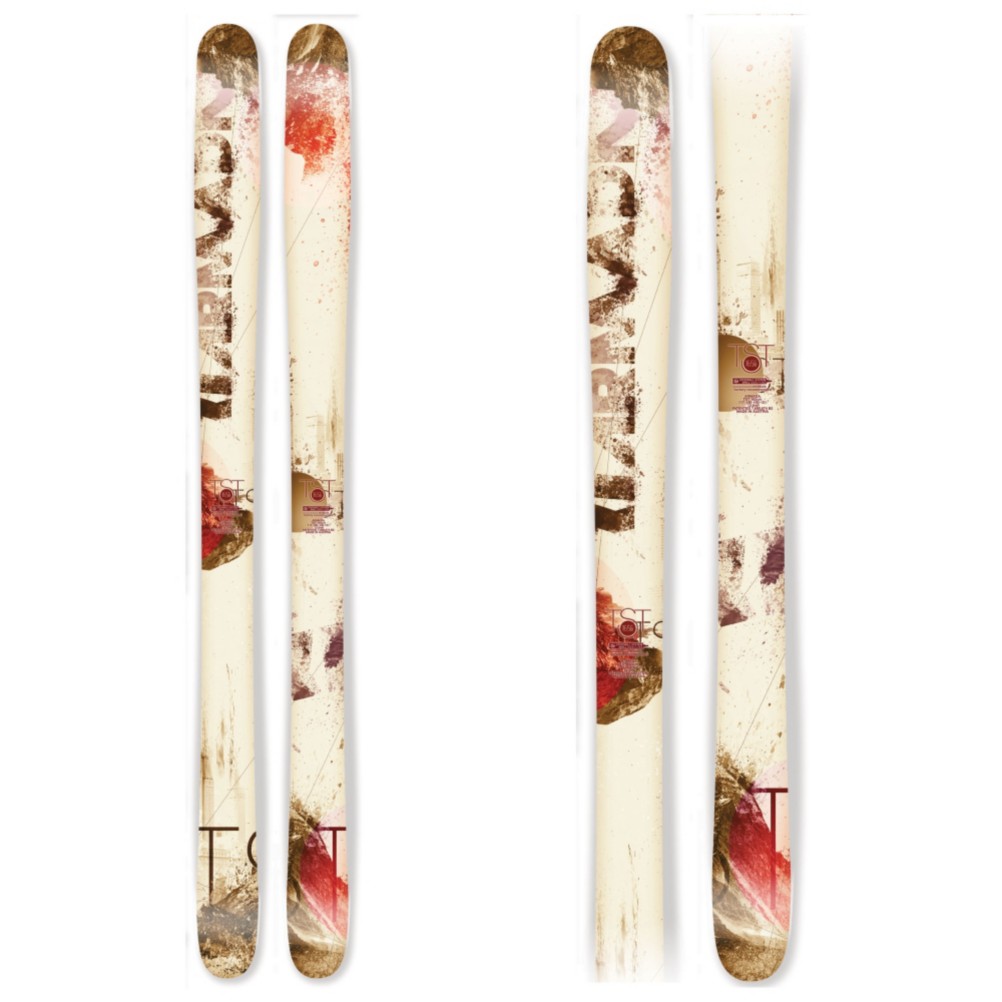 2014 Armada TST Ski Review
Average Rating:
4.8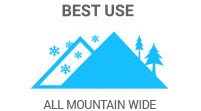 All Mountain Wide skis are one-quiver for on/off-trail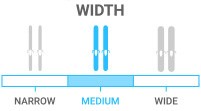 Medium – ideal for all-mountain, off-trail versatility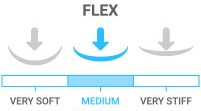 Medium - the casual skier with athletic ability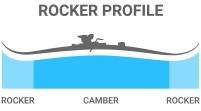 Rocker/Camber/Rocker skis for versatile all-mountain
Our Price: $459.95
Reg. $849.99(46% OFF)
Watch 2014 Armada TST Ski Video Reviews:
Read the Review Transcript:
Hey, it's Hunter here. I just got off the Armada TST and this is a 5 star ski for me. The reason I like it so much is it skis shorter than its length when you want it to, and it skis nice, long, and stable when you want it to. It's got a great side cut and rocker profile. Turns pretty quick, but it's not hooky. Doesn't get shakey at speed, it's a great soft snow, one-ski-do-it-all ski for the playful skier.
Read the Review Transcript:
Hey, I'm Kyle. Just got off the Armada TST. I give this ski a 5 out of 5. I really like this ski, it does everything on the mountain. I mean everything everything from hitting groomers to hitting a couple feet of pow or fresh and stuff like that. With the elf shoe tech tip right here, it just cuts through the snow and lifts you up a lot faster than some of those other brands that maybe have the wider tip right up front. So it's really great to ski all over the mountain with. It's pretty much a one ski quiver, so I really like it. I give it a 5 out of 5.
Read the Review Transcript:
I'm Mike, I just got done skiing the Armada TST. 5 out of 5 for me. This ski absolutely killed it for me. It's not even in the best conditions today for this ski, but ski even on groom runs, 5 out of 5. It held an edge really well, it was really stable, really fun. Just a great all around ski, I mean, I really recommend this ski for anybody. Definitely going to be geared more toward the guy that's going to be a little bit bigger, making some burly turns, you know, wants to get in the powder, wants to get in trouble, but you know, wouldn't be afraid to take it at high speeds on some groomers. Again, 5 out of 5, Armada TST. Definitely a great ski.
Read the Review Transcript:
Hi, I'm Steve and I just got off the Armada TST. This is an awesome, all mountain, powder ski. I give it a 5 out of 5. Holds a great edge at high speeds, great turning radius's, short and long. Just an all around fun ski. It handles the groomers great and crud just as well. Have a blast in powder if there was any out here today, but all around for an advanced skier, if you want to ride everything, the Armada TST is the way to go.
Read the Review Transcript:
Hi, I'm Thom and I just got off the Armada TST. I'm going to give this guy 5 out of 5. Year in and out this thing continues to impress me. Super easy to initiate the turn, great edge hold, it's not the most explosive out of the finish of a turn, but as a wider ski, you're not quite expecting that, but tons of edge hold, even on hard pack, great in crud. Easy to smear turns, easy to carve turns, holds all the way through the finish and you've definitely got enough rocker and float to handle even deep powder days with this one. Your high level intermediate through advanced level skier that's looking for a directional, big mountain, one ski to do everything, this is a good choice.
Read the Review Transcript:
I'm Adam and I was just skiing on the Armada TST. I give this ski 4 out of 5 stars. It's not really my kind of ski, I think it has great soft snow performance, but it helps, its construction and shape tends to favor somebody that's a little bit lighter weight that I am, I'm about a 190 lbs, and I usually perfer something in this category a little bit stiffer, a little big stronger. It still holds a great edge, really easy to maneuver on short turns, not the most stable on long turns, but I would still give it a 4 out of 5. I just think its construction really favors a lighter weight skier.