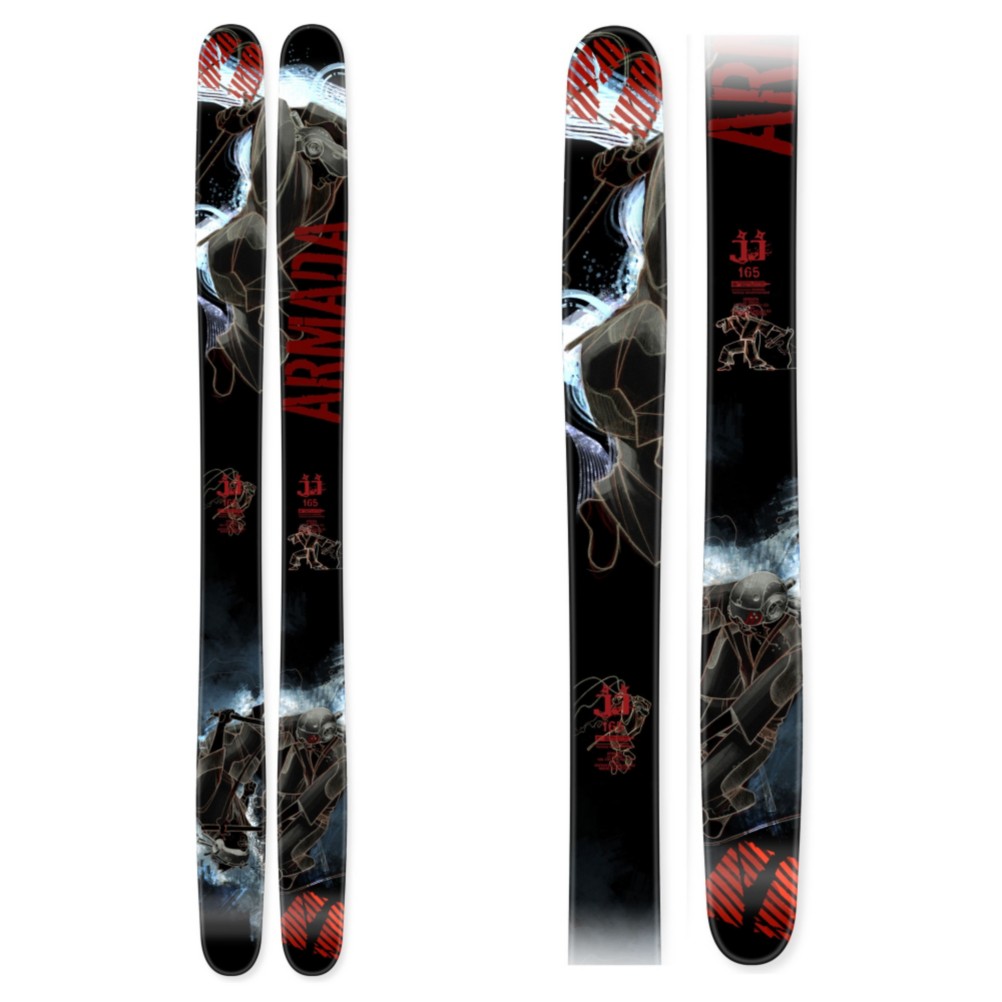 2014 Armada JJ Ski Review
Average Rating:
4.0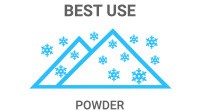 Powder skis have lots of rocker and max float in the pow
Wide - ideal for big mountain, off-trail and deep powder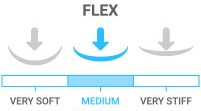 Medium - the casual skier with athletic ability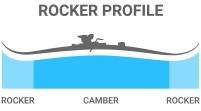 Rocker/Camber/Rocker skis for versatile all-mountain
Our Price: $479.95
Reg. $899.99(47% OFF)
Watch 2014 Armada JJ Ski Video Reviews:
Read the Review Transcript:
Hi, I'm Thom and I just got off the Armada JJ. I'm going to give this guy 5 out of 5. The throwback graphic really does it justice and it's just a fantastic all purpose, all mountain, kind of big mountain freestyle ski. Super playful, decent edge hold on hard packs, super nimble in the tight trees, great in bumps, great in crud, wide enough to float and it's just got a super playful, freestyle feel. A really comfortable switch and just about anything you can think of, you can do with this ski. For your bigger, aggressive, big mountain, directional-type skiers, this really isn't where you want to venture, but for somebody who is looking for absolute freedom and versatility, from an all mountain to a pure powder type ski, this is a great choice.
Read the Review Transcript:
I'm Adam, and I was just skiing on the Armada JJ. 4 out of 5. I have a really weird relationship with this ski. I think that it's an awesome ski for ultra deep powder and super soft conditions, but when the conditions are a little variable or a little bit firm, I just don't think it holds up as well, but I think it's one of the better softer snow skis in this category and waist width. It's a good skier for a really light guy who is looking for an all mountain, do everything placed ski, that they're going to get a lot of snow or that full powder ski.
Read the Review Transcript:
Hey, it's Hunter here. I just got off the Armada JJ and this is a solid 4 out of 5 star ski for me. The reason I like this ski so much is that it's got plenty of width under foot for float and a good rocker profile, it's still really playful. It's not demanding. It doesn't punish you to ski all day, but if you get in soft snow it floats right up and keeps cruising. A great option for somebody who doesn't want to get beat up and wants to do soft stuff.
Read the Review Transcript:
Hi, I'm Steve and I just got off the Armada JJ. This is a powder freestyle ski, I give it a 4 out of 5 stars. It's not the ideal conditions today for this ski. It's mostly groomers, hard pack here, but if you were getting some powder, these skis would just be a blast. Riding groomers, you might slide a little, going into turns you're going have to take longer turns, but again if you want to cruise some deep powder and you're more of an advanced skier, these are a perfect ski. Again, 4 out of 5 stars.
Read the Review Transcript:
Hi, I'm Mike. I just got done skiing the Armada JJ. I'm going to give this ski a 3 out 5, but with a really big caveat, not the right conditions for this ski. Today was mostly groomers, hard pack, things like that, that's not where this ski is going to excel. If I lived out West, if I was out in the Pacific Northwest, you know, spent all my time in powder, backcountry, I would give this ski a 5 out of 5. Super wide under foot, it's going to float, tons of tip rocker, tons of tail rocker, so if you're going switch in the backcountry, hitting some big booters, I think this would be a really good ski. But again, if you're only doing groomed cruisers, this going to give you a wild ride. It doesn't really hold the edge when you're putting a lot of power to it. So, if you're the guy that goes out West, if you're a guy that lives out there, this is the ski for you. Again, on groomers, Armada JJ, 3 out of 5.